Swiss Re announces estimated 2017 global insured catastrophe losses | Insurance Business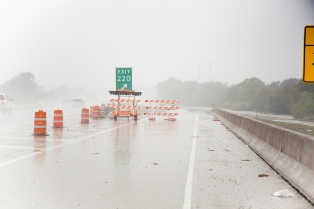 This year has been catastrophic, literally. We have less than two weeks left before we say goodbye to 2017, and
Swiss Re
has released sigma estimates for total economic losses and global insured losses from catastrophes.
Here are the preliminary figures for 2017:
US$306 billion - total economic losses from natural and man-made disasters (2016: US$188 billion)
US$190 billion - annual average of total economic losses for the previous 10 years
US$136 billion - global insured losses from catastrophes (2016: US$65 billion)
US$58 billion - annual average of global insured losses for the previous 10 years
US$131 billion - insured losses from natural catastrophes; US$5 billion - from man-made disasters
"The accumulation of economic and insured losses ramped up in the second half of the year, due primarily to the three hurricanes – Harvey, Irma, and Maria – that hit the US and the Caribbean, and wildfires in California," noted Swiss Re. "Globally, more than 11,000 people have died or gone missing in disaster events in 2017, similar to 2016."
Hardest hit was the US. Extreme weather in the country has been the main cause of the high number of insured losses. Also contributing to the bill are wildfires, with full-year losses still undetermined since fires were ongoing until recently.
"In recent years, annual insurance losses from disaster events have exceeded US$100 billion a few times," said Martin Bertogg, head of catastrophe perils at Swiss Re. "The insurance industry has demonstrated that it can cope very well with such high losses.
"However, significant protection gaps remain and if the industry is able to extend its reach, many more people and businesses can become better equipped to withstand the fallout from disaster events."
Related stories:
Swiss Re looks at lesson from life insurers: Focus on existing business
Swiss Re's CFO is leaving – who's replacing him?