Swiss Re report warns of future risks | Insurance Business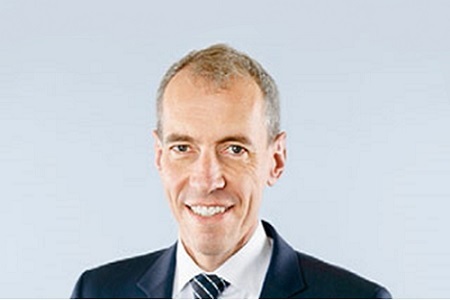 Swiss Re Institute's most recent SONAR report has cast light over a series of emerging risks and it seems there are five trends in particular which could be set to cause some serious problems in future.
Climate change, the clash between digital technology and legacy systems, risks associated with the spread of 5G mobile networks, increasingly limited fiscal policy flexibility, and the insurance implications of genetic testing were all identified as impending challenges with potentially high impact.
While climate change has long been recognised as a risk, Patrick Raaflaub (pictured) – Swiss Re's chief risk officer – said questions remain around exactly how the issue will impact the insurance space.
"Swiss Re and the insurance industry at large first flagged climate change as an emerging risk many decades ago," said Raaflaub, who noted that Swiss Re has been monitoring emerging risks associated with climate change since 1989.
"The risk has now 'emerged' but associated and challenging uncertainties still remain," he added.
New technologies meeting aging infrastructure has also garnered increased attention of late and the study noted that while improvements are ongoing, hardware in areas of critical infrastructure, such as power grids or hospitals, is often outdated.
"As a consequence, insurers face higher risk accumulation and unexpected loss potential in the areas of property damage, bodily injury, business interruption and cyber risk," said Raaflaub.
Less talked about are the risks associated with the uptake of 5G, which enables wireless connectivity in real time for any device under the umbrella of the internet of things (IoT).
"Hackers can exploit 5G speed and volume to acquire (or steal) more data faster," reads the report. "Major concerns are possible privacy and security breaches, as well as espionage."
Limits to central bank tinkering was also identified as an emerging concern, and the report noted that there is a growing consensus that another economic downturn will need a fiscal response.
"The re/insurance industry could benefit if changes to policy bring growth and financial stability," reads the report. "However, a rise in uncertainty, causing higher financial market volatility and declines in asset valuations, is a potential risk factor."
Finally, the SONAR report addressed issues around genetic testing, which has become increasingly mainstream as prices drop and the general public purchase individual-use kits.
"They have been widely adopted by public health systems and individuals," said Raaflaub. "This has significant implications for life insurers, both in regard to data management and regulatory constraints."