TAL launches its skin safety initiative for the fourth year running | Insurance Business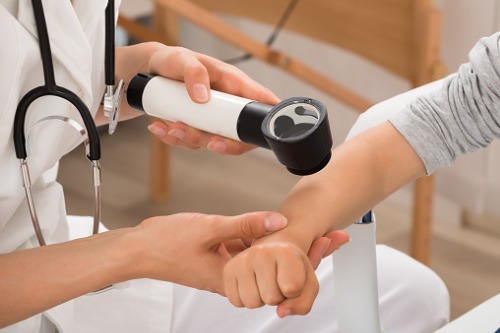 An Australian life insurance specialist has launched its national skin initiative for the fourth consecutive year at Bondi Beach.
TAL's annual program, TAL SpotChecker, encourages and enables more Australians to embrace skin safety by providing them access to free skin checks from qualified professionals as well as resources to educate them around the importance of preventative health and getting a skin check.
After its launch at Bondi Beach, the TAL SpotChecker will head to South Beach Reserve in St Kilda on Dec. 07-08, then to Cottesloe Beach in Perth on January 11-12.
"We're committed to helping our customers live healthier lives through our Health Sense program, which incentivises them to engage with preventative health by providing discounts on their premiums for doing so, along with the funding of effective and practical community initiatives such as this," said Alex Homer, TAL chief customer and brand officer.
New TAL research found that 56% of Australians consider themselves sun smart, yet 87% have not had a skin check in the past 12 months, with 28% never having one at all.
"As one of the most easily detectable and preventable cancers, it's so important that professional skin checks and self-checking become an integral part of everyone's general health routine," said Sally Phillips, TAL general manager of health services. "It's clear from our research that although Australians have a natural tendency to be looking out for our loved ones when it comes to engaging in skin safety, this is not the case when it comes to skin cancer prevention for ourselves. The research found that a lack of time is a contributing factor to not getting checked. Through TAL SpotChecker, we're aiming to encourage Australians to take a more proactive approach to their own preventative health and understand the need to put their own health first."
TAL also created a hub of online resources to help Australians find a local GP where they can book a skin check, as well as learn more about skin cancer and how to self-check using the Firstcheck app on their smartphone.