TAL partnership to boost NGS Super's insurance services | Insurance Business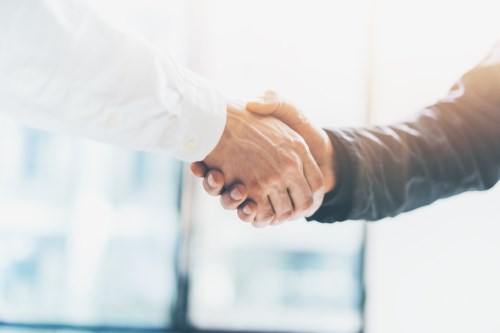 NGS Super, an Australian industry super fund for education and community-focused organisations, has partnered up with TAL following a three-year insurance review, marking the end of its 28-years relationship with CommInsure.
The super fund recently undertook a limited tender for its insurance offering, recruiting the services of independent consultants Sequential and Rice Warner to manage the process.
In a statement, NGS Super said the approach they adopted considered not just traditional product and pricing tender management, but also more holistic elements including customer service and insurer capabilities. For this purpose, the tender criteria had features including affordability for members, end-to-end services across underwriting and claims, innovation and technology strength, cultural alignment, and governance practices.
They also placed high importance to the insurer's digital capabilities to ensure that it could support NGS Super's strategic focus on an omni-channel service approach, particularly in the area of digital fulfilment.
Anthony Rodwell-Ball, CEO at NGS Super, said TAL's appointment will support its future roadmap for growth and is a part of a wider strategic plan to align its customer-centric vision with sustainable long-term outcomes, including overall member experience and strengthening its insurance offering.
"Our goal is always to help members secure their financial futures. Insurance solutions play a significant role in achieving this. We believe that TAL, as one of Australia's largest life insurers, has the expertise and capabilities to help us achieve this goal," Rodwell-Ball said.
"We see a natural alignment with TAL to support our focus on digital and access channels for our members that ensures that we are delivering the best member experience possible."
Brett Clark, Group CEO from TAL added: "TAL is delighted to be partnering with NGS Super. Insurance provided through the superannuation system delivers enormous social benefit to the community. NGS Super and TAL share a common vision on the importance of insurance in superannuation to help Australians when they are going through difficult times and need us most."
"Delivering an exceptional insurance experience for superannuation fund members requires focus and investment in communication and digital capabilities. TAL's investment in digital presence and capabilities is a core part of our strategy to enable fund members to engage anywhere and anytime with TAL right through the insurance experience".
Commenting on the end of NGS Super's partnership with CommInsure, Rodwell-Ball said: "We have enjoyed a strong relationship with CommInsure over a long period of time, and acknowledge the enormous contribution they have made to the Fund and its members."
Related stories:
Tego Insurance announces BHSI underwriting agreement
Life & general insurers to face higher asset risk charges on a sovereign downgrade