'Tarnished' airline says perceived risk is dangerous | Insurance Business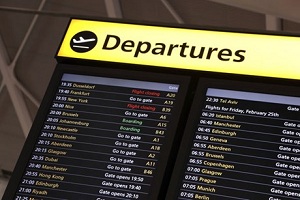 An airline, whose reputation was tarnished when it was grounded by the Civil Aviation Safety Authority, says perceived risk can be riskier than actual risk.
Tigerair was grounded by the Civil Aviation Safety Authority for five weeks in 2011 over safety concerns.
Chief pilot Harry Holling told the
Risk Management Institution of Australasia
's annual conference last week that the grounding had "tarnished" the airline's reputation but the airline has worked hard to rebuild the brand.
He said reputation risk was driven by emotion: "The perception of risk determines our behaviour. People use it to decide if they will travel with Tigerair."
Delegates were told that the Australian Transport Safety Bureau investigation had found Tigerair pilots had "the highest average level of experience of all pilots in Australia".
Holling detailed how Tigerair integrated risk management with project, change, commercial and financial management and explained the myriad safety features and technological advances that made flying safe.
But he also admitted using "gut feeling" to ensure his energy was best directed to reducing the airline's risk.
"Is aviation risky? No, it's risk aware," he said.