Tassies frustrated over slow flood claim assessments | Insurance Business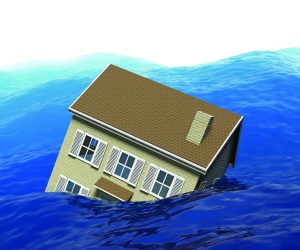 Two weeks after the floods, with flood damage bills for Tasmanian homes and businesses becoming clearer, community leaders and residents are growing more frustrated at the slow pace of insurance assessments, reported
ABC
.
According to the
Insurance Council of Australia
(ICA), 2000 house and contents claims worth almost $30 million have been filed in Tasmania, with the damage bill will continue to rise as more properties get assessed.
In an interview with
NT News
, Peter Freshney, Latrobe mayor, said the slow flood claim assessments are slowing down clean-up efforts.
"It is now two weeks since the flood event and property owners are putting off cleaning up their homes because they have not been assessed," said Freshney.
"Some do not yet know if their property will need to be demolished or if they can move back in."
According to the
ABC
report, to get damage claims moving and to ease the mounting frustration among flood-hit residents and business proprietors, an insurance taskforce – the Tasmanian Flood Recovery Taskforce − has been mobilised in Tasmania.
During the first North-West Regional Flood Recovery Committee in Latrobe on 21 June, Laurie Ratz, ICA special risk manager, said the taskforce will investigate what causes the delay in flood claim assessments.
"I understand there are enough hydrologists and assessors available, so I need to find out what the holdup is," said Ratz.
"We have set up an insurance taskforce to get appropriate resources on the ground and get the claims process rolling."
A Tasmanian Flood Recovery Taskforce office has been set up in Stoney Rise, near Davenport, with another to be built up in Launceston soon.
Related Articles:
Insured storm losses soar to $235 million
East Coast braces for second storm
ICA urges mitigation funding boost