Taxi association reports IAG to ACCC | Insurance Business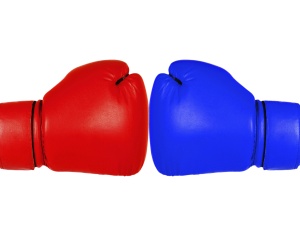 The Australian Taxi Industry Association (ATIA) has reported
IAG
to the Australian Competition and Consumer Commission for "misleading customers" about their coverage when using Uber.
NRMA Insurance, an IAG brand, offers coverage for drivers who "occasionally" work as an UberX driver, which the ATIA believes goes against NRMAs own stance that excludes cover for vehicles "used for illegal purposes."
UberX services remain illegal in all Australian states and territories but their popularity with consumers continues to increase.
"NRMA Insurance's position appears completely conflicted," ATIA CEO, Blair Davies, said.
"On the one hand, NRMA Insurance is saying to consumers that '
she'll be right mate, we've got you covered for uberX services
,' but then in the actual insurance contract they supply them with, they have a clause that in effect says cover is excluded, '
you're on your own buddy.'
"We think that's downright confusing and that's why the ATIA has lodged a complaint with the ACCC. While IAG and NRMA Insurance have not given us a straight answer, hopefully the ACCC will have more success."
Davies also believes that the term "occasional" needs more clarity so consumers know the boundaries of their cover.
"How much is that in terms of vehicle kilometres or hours per week? How would a policyholder know whether their uberX travel fell within the ambit of "occasional" or if they increased it, at what point would they void the cover?" Davies asked.
NRMA Insurance hit back at the ATIA claims saying in a statement that they believe their policies benefit customers first and foremost, rather than represent the "self-interest" of the taxi industry.
"What's missing in the Taxi Industry's argument is the customer," the company said.
"This is a campaign of self-interest by a Taxi industry that has not stayed abreast of changing customer preferences and the adoption of sharing economy services like Uber. The sharing economy is here to stay. We believe as an insurer that we should protect our customers as these changes occur.
"Our first priority is to protect our customers when they need us, so we have made the decision to cover them if they choose to use their car this way. We have robust processes and we will keep paying claims, as we do today. Any allegation to the contrary is patently untrue."