Tech company launches insurance specific software | Insurance Business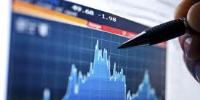 A leading software developer has announced the launch of an omni-channel commerce and customer support system aimed at the insurance industry.
Hybris Software, a SAP company, announced the launch of its Financial Services Accelerator which allows insurance businesses to "rapidly deploy a streamlined, personalised customer experience online," the company said in a statement.
The new software will allow the insurance industry to "quickly and efficiently embrace the converging worlds of digital and physical customer engagement and commerce," the company continued.
The system incorporates elements of search engine optimisation and guided selling pages which allow clients to save a quote and steer them through the buying process.
Roland Bloesch, global director, financial services at Hybris and SAP Customer Engagement and Commerce said that the new platform will help insurers stave off the challenges of disruptors that could have a huge effect on the future of the financial services industry.
"With so much disruptive change within the industry, financial services companies understand the need to digitally transform the customer journey, and are looking to the retail sector for inspiration," Bloesch said.
"Our accelerator gives the industry a head start when it comes to enhancing their customer experience, by removing a layer of risk and complexity, and speeding up deployment time."