Tego Insurance announces BHSI underwriting agreement | Insurance Business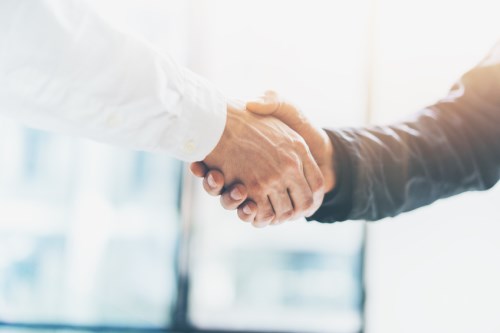 Tego Insurance has announced an exclusive underwriting partnership with
Berkshire Hathaway
Specialty Insurance to provide medical indemnity insurance to medical practitioners across Australia.
Eric Lowenstein, CEO of Tego Insurance, told
Insurance Business
that the offering will give brokers an additional outlet in a complex market.
"We have intentionally chosen to partner with brokers to distribute this product as we believe they can add value by providing independent advice and service to doctors who are often very busy and will see the benefits of having an advisor," Lowenstein said.
"This has also created an exciting opportunity for the broking community by giving them a different and new way to engage clients."
Lowenstein revealed that the medical indemnity launch has been years in the making as the arrival of BHSI in the Australian market provided the "catalyst" for the launch.
"Tego has been studying the medical indemnity market for many years and we have been waiting for the right insurance partner to work with to bring a new offering to the market," Lowenstein continued.
"BHSI's entry into the general insurance market last year gave us the great catalyst we needed to set up Tego and establish our partnership with Berkshire Hathaway Specialty Insurance Company (BHSI) – and it's hard to imagine a better partner – BHSI's brand, financial backing and international experience in this line of business make them the perfect insurance partner.
"Once we established our partnership with BHSI, together we studied the market for over 12 months to better understand the needs of doctors before deciding to proceed and going through all the stakeholder consultation that was required to formally launch."
Tony Bainbridge, head of Healthcare, Australia at BHSI said that the partnership brings experience and flexibility to the market.
"We are delighted to work with Tego to bring BHSI's medical indemnity experience and unrivalled financial backing to the Australian market," Bainbridge said.
"Our combined offering will bring additional choice, flexibility and financial security to Australian doctors."
Lowenstein noted that the while the market may present opportunities, it is also a market that requires specialist knowledge and expertise.
"The fact that we have decided to enter the market is indication that we see the opportunity to bring additional choice," Lowenstein continued.
"We do however realise it is a distinct market that requires thoughtfulness and expertise.
"This is part of the general insurance market that is specialised and the insurance buyers in this space have needs that require specific attention – we feel that by having a fresh perspective combined with the global experience and financial security of BHSI, will provide additional choice to doctors and brokers that they don't have today."
Related stories:
BHSI's cyber insurance to offer fastest possible breach response
Berkshire Hathaway Specialty Insurance announces new product line