Telematics issues still need to be resolved, says insurer | Insurance Business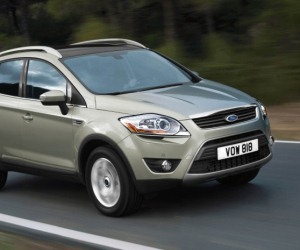 IAG
brand Australia Direct is "staying close" to telematics but remains cautious until issues around security and privacy have been resolved.
Asked about Australia Direct's stance on telematics at an investor day yesterday, CEO Andy Cornish told delegates that the company is "well poised" for telematics to shape the industry but noted that the technology is not without its issues.
"This market is different. In the UK, for example, where it has taken off for young drivers in high risk areas, it is a combined motor product of liability and property damage together where of course structurally we are separate.
"Also, there are issues around privacy that are still yet to be fully thought through. Data that is captured around driving behaviours that could subsequently be used by the courts in the event of an accident is an issue which is of concern potentially to consumers' take up of telematics and from a privacy point of view, it needs to be resolved, as does security – issues around abuse about who is actually using the in-car technology and whether it really is the person you are pricing towards.
"Some of things are not insoluble but telematics and other mechanisms of data exchange will over time change the shape of our business and industry. We are well- poised to see what those initiatives will look like and respond to them if we believe that they're real […] and something that consumers have appeal towards."
Australia Direct reported that it is on target to deliver overall motor supply chain efficiencies of $100m per annum as it continues to make changes to its supply chain model. To date, overall annualised motor supply chain efficiencies are circa $60m.
Australia Direct has reduced complexity and cost of supplier management; has a deeper understanding of supplier business and ability to share in increased value; and has seen a reduction in towing, hire car and other related supplier management costs.
Over the last five years, the company has moved from a "sub-scale, fragmented and inefficient" supply chain model to a "lean, aligned and customer focused" model. It has reduced the number of smash repairers it works with from 500 to 150. The number of builders has fallen from 110 to 49, and content supplier numbers have shrunk from 200 to 36.
IAG said one of its main priorities remains to accelerate profitable growth in Australia.
The group has reaffirmed its guidance for the financial year ending 30 June 2014 (FY14), comprising GWP growth of 3-5% and a reported margin in the range of 14.5-16.5%. Within this, the Australia Direct business is expected to report relatively flat GWP and an improvement in its underlying margin, compared to FY13.