The balancing act of NM Insurance boss Lyndon Turner | Insurance Business Australia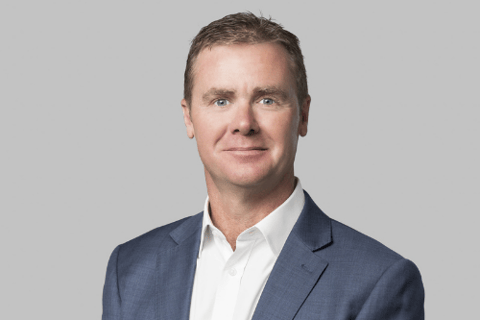 The insurance industry is holding its breath.
On November 1, the federal government's COVID-19 transition plan will enter a new phase as double vaccination rates pass 70%. International borders will open and some states, like NSW, are expected to follow suit domestically. Qantas has announced that international travel will also restart on the first day of November with flights to London and Los Angeles.
The first major steps into the post-COVID world are imminent.
"I think some of the major concerns are probably around how the assets and liabilities in our niche spaces are going to be affected in this next phase of a slowing down of COVID impacts," said Lyndon Turner (pictured), CEO of NM Insurance.
NM Insurance operates in Australia and New Zealand and specializes in marine, motorcycling, caravanning and cargo insurance.
"How does that [slowing of COVID impacts] effect usage, as well as life going back to normal for staff? So that's where we see the challenges ahead of us," he said.
Read next: COVID-19 could shift the insurance industry into a new era
The pandemic dramatically changed the way customers could use their insured assets. COVID and lockdowns meant jet skis, trailer boats, yachts and cruisers could lie dormant for months. As a result, said Turner, claims frequency dropped.
"However, we still require a level of maintenance attached to those assets because they do require that as an asset being maintained. The question is: How does normality come back to people using those assets, and when will that be in the different states around the country?" he said.
Whatever the federal government's plans, COVID-19 has brought out something of a United States-style, state's rights attitude in Australia. NSW looks likely to follow the federal lead on opening borders and easing restrictions. The position of other states is less certain.
"So when it comes to managing a portfolio the size that we do in that space, it's about looking at what is the new normal when it comes to life coming back and being able to go down to the mariner and go for a sail or use the boat," said Turner.
The NM Insurance CEO – like many other insurance industry leaders – is currently straddling two strategies to accommodate the transition from the old locked-down world to newly recovered freedoms.
"We're sort of alternating strategies in that portfolio to make sure we can still protect customers of course, but also be across what those developments are as life goes back to normal."
Over the last couple of years of the pandemic, Turner said, NM Insurance has experienced healthy growth as a result of Australians changing their discretionary spending habits.
"Both bikes and caravans had a very strong sales momentum because of a change of discretionary spending back into those assets locally."
Unable to spend money on travelling, Australians have turned to renovating their homes. Or, it seems, buying boats and jet skis.
"What that means is a high level of demand, but the question is, is there enough stock to also supply that demand? That's something we look closely at through our strong manufacturer partnerships," he said.
The issues NM Insurance is grappling with during this transition to a post-COVID world are facing the insurance industry in Australia and worldwide. According to Isabelle Santenac, insurance leader with Ernst & Young Global, the insurance industry faces "a truly unique moment" in its history.
"The fundamental disruption caused by the COVID-19 pandemic is an opportunity for the industry to remake itself in line with new societal realities and market needs," said Santenac in Ernst & Young's 2021 Global Insurance Outlook.
Fortuitously, NM Insurance has done just that and rebranded this month.
Read next: NM Insurance relaunches to market
"The branding came up from a strategic deep dive," said Turner. It was an eight-month journey that culminated with the official launch this month.
"There's no specific reason for the timing of October 1, however it does lead us into what is traditionally a high volume business time for our recreational asset insurance across our motorbikes, caravans and pleasure craft."
Turner said the brand relaunch aims to represent his company's industry reputation for "passionate insurance expertise."
He said his company's messaging is now more customer and business partner focused.
"It was just time for our business to relook at our messaging and our corporate brand."