The best SME prospects for brokers revealed | Insurance Business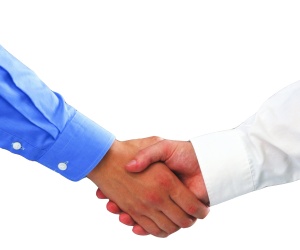 Vero
's latest SME Insurance Index has revealed that more than one-third of SMEs who currently buy insurance through direct channels would consider using a broker.
The survey findings, unveiled yesterday at the Steadfast Convention in Melbourne, suggests that many SMEs are keen to use brokers and can see tangible benefits, despite the growth of digital channels.
Triggers to use brokers rather than buy direct included expertise, price and increasing business complexity, The report suggested that "there are clear opportunities for brokers to attract new clients, especially growing small and medium-sized businesses and younger business owners".
"Despite – or perhaps because of – the plethora of information available on the internet about insurance, there is still plenty of opportunities in this digital world for brokers to provide advice and help small business owners with their insurance needs," said
Suncorp
's executive general manager of commercial insurance distribution,
Andrew Mair
.
In further positive news for intermediaries, 92% of SMEs who use brokers were satisfied with the service they receive.
However, the survey also shows a softening in the number of SMEs using brokers, and a corresponding increase in those going direct. This softening is mostly amongst males, over 40s and small businesses, with medium businesses affected to a lesser degree.
"The main factor limiting broker use is that some SMEs simply do not understand the benefits a broker can bring," said Mair.
He also suggested brokers should be contacting clients more often, with 63% saying they wanted brokers to contact them two to three times a year – and only half saying that this actually happened.
In addition, Mair added that one area where brokers can 'make or break' a relationship is claims experience, as the survey revealed that broker customers are more likely to be satisfied with their claims experience than direct clients.
"Broker clients who have made a claim are more satisfied with their brokers than those who haven't, too," said Mair. "They say that having claims resolved faster and hassle-free is a key benefit of using a broker."
A total of 1,518 business owners and insurance decision makers were surveyed online in September 2013 (post-Federal election) for the 2014 Vero SME Insurance Index. This is the largest number of SMEs surveyed since the Index was established three years ago.