The joys and pains of running a brokerage | Insurance Business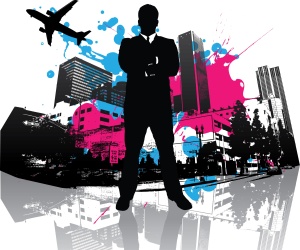 The brokerage boss who took his years of experience and formed what is now a flourishing broking business discusses the sense of achievement and the "work-life balance delusion" of going it alone.
After several years in the industry Daniel Johnson opted to start his own insurance brokerage, APEX Insurance Brokers. So was the risk worth it?
"Like a lot of people who want to start their own business, I sensed I could do things better," Johnson told Insurance Business magazine. "Bigger companies do some things well and other things not so well. So I thought I would put my money where my mouth was and give it a shot."
As you would expect Johnson described the early days of business as "pretty tough" as you are going "from a corporate salary to effectively no salary at all".
"That first year was very light and the second year was almost the same," he said. "However, once I had got through those first two years, things improved significantly. The first year was all about getting set-up. I had been a broker previously, but left underwriting to start my business so I had not dragged across a whole set of clients either."
So what does it take to run your own brokerage?

"Your own motivation is critical," said Johnson. "If you think that it will be a lifestyle thing, then forget it! Starting your own business is not a lifestyle choice. The whole work-life balance thing is a delusion. But it does give you a sense of challenge and achievement if you can break through those first few years.
"You have that ability to decide how you want to run your business and what types of relationships you want with your clients. That is challenging, but very rewarding. Cash flow is one of the significant challenges. But you need to understand what sort of person you are – you cannot be unhappy with the idea of working long hours and being unappreciated."
Johnson said when you start off on your own, every piece of business is something you want to get.
"Even down to the household and motor vehicle insurance, you just want to get some dollars through the door and build a relationship. Starting from scratch is a really tricky value proposition unless you have a clear vision and contacts base," he added.
You can read our full interview with Daniel in the current issue of Insurance Business magazine, available as an emag here.
---
MORE NEWS