The key to a successful career within the broking sector | Insurance Business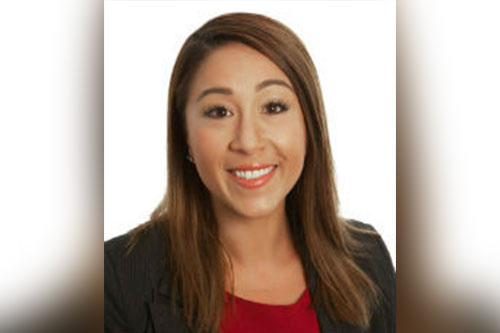 Honesty, transparency and determination. These are the qualities which make a great leader according to Prudence Chang (pictured), who recently joined the global advisory board of Insurance Business's Women in Insurance network. As the national sales development manager at National Credit Insurance, she has appreciated the value of these attributes in her own managers and strives to always embody them when engaging with her team. Together those three essential qualities create trust and trust, she believes, is the most important thing to have when you are running any business.
Having joined National Credit Insurance as a sales executive in 2006, Chang has risen through the ranks of a career in the broking sector and is a familiar face on the Insurance Business Elite Brokers list. When asked about her achievements and her position as a role model for young people in the industry, Chang noted that knowledge, and the correct application of that knowledge, has been the key to her success.
"I think a lot of my achievements to date have been because I'm a bit of a nerd," she remarked. "I have always had a keen interest in the economy, and when I don't understand something, I have always been happy to ask other people to explain it to me further. And even now… I'm happy to turn around and ask those questions and I think that's really important. Knowledge, coupled with humility and determination, is really how you go far in insurance."
As somebody who is passionate about the role and placement of women in the insurance industry, Chang is highly aware of the significant value of platforms which are designed to build women up and give them more of a voice in the sector. Traditionally insurance has been very male-dominated but that is largely due to the way it is presented to girls when they get to the end of high school.
"It's not something that they think of doing and so it's something that we need to have more exposure to and the only way we're going to do is that is by having initiatives such as [the Women in Insurance network] moving forward," she said. "This exposure creates more interest and allows the younger generations to see what it looks like to be a woman in insurance, and whether it will be workable for them."
She is confident that the position of women within the insurance industry is changing and has seen more women achieving senior positions in recent years. This changing dynamic has proven to be effective and profitable for businesses and the more times the sector implements these changes, the more productive they will be as "success breeds success."
Chang said she is honoured to be considered a role model in the insurance sector and to have people look up to her and reach out for her advice and guidance. These, she gives freely as an ardent supporter of mentorship and sponsorship activities. She understands the power of these initiatives in encouraging individuals to create flourishing and enduring careers in the insurance sector.
"To be able to inspire other people to do something that they really love is just fantastic," she said.
A question that always fascinated her, and which she believes everybody should ask of themselves, is "who are your female role models?" Often, when asked about their role models, people discuss men from history but delving into their female role models, what they look like and what they have learned from them can give a fascinating insight into the contributions these individuals have made.
"One of my role models is Hillary Clinton as, whether you agree with her political stances or not, I think she has been fantastic as has Julia Gillard and Jacinda Ardern – all of these female politicians who have been able to make it to the top," she said. "I think that a lot of people don't realise, or maybe their mentors don't make it clear to them, but everybody's learning all the time. And I learn a huge amount from my mentees and [we discuss] the role models that we have, and what makes them good as these are the kinds of conversations you can always learn from."