The number one focus for insurance this year is... | Insurance Business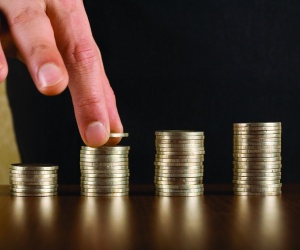 Ernst & Young has revealed its number one focus for the insurance industry in 2015 and looked in detail at the Asia-Pacific market, with seven key strategies for the year.
In its
Global Insurance Outlook 2015,
EY
listed technology, and technological advancement, as the biggest focus insurers and insurance professionals should look to develop this year.
Global insurance leader at EY, Shaun Crawford, noted the biggest challenges that face the insurance industry in 2015 and listed one key focus that could help undermine the difficult year ahead.
"Key challenges in 2015 include rising competition, generally soft pricing conditions and tight profit margins.
"To effectively surmount these problems, many insurers are investing technological solutions that improve front-end sales, distribution and customer service, and enhance back-end operational efficiency and expense management.
"If one word could sum up the focus of insurers in 2015, it is 'technology'."
Crawford sees insurers investing in technology in a bid to strengthen ties with consumers in both the commercial and private space.
"Many insurers are investing in digital platforms that strengthen their relationships with customers across all product classifications and geographies. Their goal is to empower both businesses and consumers to better shop for insurance, making products more transparent, easier-to-understand and compare."
The report details that improved technology can help improve front end sales, distribution and customer service, enhance the shopping experience for businesses and consumers with better, easier products and improve back-end efficiency.
It also details seven key focuses that insurers can use to gain success in the coming year, with streamlining using cloud technology coming out on top.
"Successful insurers in Asia-Pacific in 2015 will streamline their value chain through cloud-based solutions and BPO.
"This is driven by a need to more efficiently deliver and administer products and services, respond to increasing competitive pressures on product margins and address rising regulatory reporting demands," the report states.
"Insurers may take advantage of the growing availability of cloud computing analytics to reduce costs and standardise systems."
EY's seven keys to success in 2015:
Streamline the value chain via the cloud and traditional business process outsourcing (BPO)
Expand products and services to address the growing needs of the High Net Worth market
Adapt product strategies to the changing regulatory environment
Increase compliance to respond to growing sales and consumer protection regulations
Develop capital and M&A opportunities
Reposition investment strategies
Enhance data controls and metrics