The search is on for top brokers | Insurance Business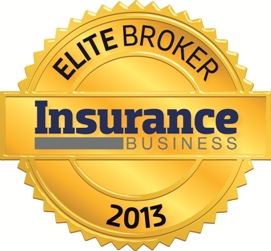 Insurance brokers will be front and centre of the inaugural Insurance Business Elite Brokers survey which is seeking the leading brokers in the Australian insurance market.
In a first for Australian insurance brokers Insurance Business will rank the top 30 individual insurance brokers based on criteria such as premium income, client retention, policies written and number of new clients introduced to the business during the 2012 calendar year.
Brokers who are recognised as Elite Brokers will be featured in the April issue of Insurance Business magazine and website as recognition of their professional standing as a leading broker in the Australian insurance market.
Key Media, the publisher of Insurance Business, is well versed in conducting these types of surveys and has conducted similar exercises in sister titles with the Top 50 Advisers in Wealth Professional and Top 100 Brokerages in Mortgage Professional Australia, as well as the Top 10 Insurance Brokerages in the September 2012 edition of Insurance Business.
Insurance Business acting editor Jason Spits encouraged readers to spend a few minutes to look over the entry form and consider entering the survey.
"Given our expertise in publishing industry surveys and research brokers can be confident that we will treat all information with confidence. Any financial information will not be disclosed in the magazine or shared with any third parties."
CLICK HERE to enter the Insurance Business Elite Broker rankings now.
To enter, simply take a few minutes to supply some basic metrics about yourself and then click submit. To be eligible you will need to be either a licensed insurance broker or authorised representative working for an Australia headquartered brokerage.