The toxic trend behind Australia's building crisis | Insurance Business Australia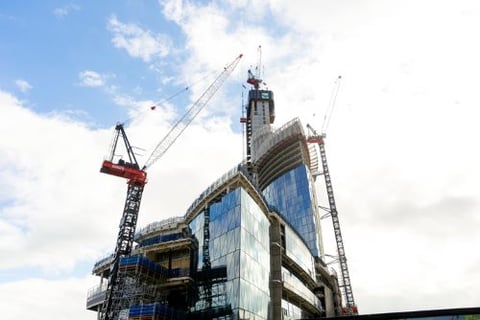 In recent months, stories of building defects and major construction failures have dominated the headlines thanks to the high-profile evacuations of Sydney's Mascot Towers and Opal Tower.
However, the problem goes far deeper than many may have first realised – in fact, a landmark report commissioned by the Construction, Forestry, Maritime, Mining and Energy Union (CFMEU) puts the remediation bill at well over $6 billion.
"Australia's building and construction crisis will cost a staggering $6.2 billion – to fix apartments they've already paid for,' said Dave Noonan, national construction secretary for CFMEU.
"This includes the cost of remediating water leaks, fire safety breaches, structural failure and combustible cladding, and costs associated with increased insurance premiums, legal fees and alternative accommodation."
Noonan said the crisis had been brought about by a range of factors which the union has been raising concerns over, often unheeded, for years.
"This is the result of the construction industry's obsession with 'deregulation' at any cost, and poor oversight by government," he said. "It's the result of years of not enforcing building standards and of allowing industry to 'self-approve' with little or no oversight."
While the eye-watering bill and alarming report will hopefully encourage change, a leading forensic engineer agreed the trend of building defects will likely continue as long as conditions in the building industry remain the same.
"It's quite likely that we will continue to see such failures because of the well-documented issue of unhealthy competition in the building industry," said FMG Engineering's Alan Greaney.
"Pressure to win business and deliver within extremely tight deadlines is forcing designers and builders to take shortcuts and compromise on the quality of people and suppliers," he continued.
"Problems can often be traced back to defective materials or poor materials management, such as using concrete that has not had enough time to cure. This is a dangerous practice and leads to structural issues."
With over 15 years' experience in civil, structural and geotechnical engineering, Greaney has a strong focus on forensic investigations and regularly partners with insurance companies to determine the causes of failure and identify appropriate solutions.
According to Greaney, cost cutting measures are increasingly being found among the root causes of major failures.
"The 'race to the bottom' trend in the building industry is obviously a concern because cutting corners to remain profitable is always going to lead to problems," he told Insurance Business.
Specifically, Greaney said water ingress has become a real problem – particularly in Sydney.
"Water that makes its way into a building through a faulty balcony or roofing design can cause major long-term problems," he warned. Poor detailing is often to blame. Other than structural problems, water ingress can also lead to mould which can cause serious health problems."
Cheaper, imported materials are also to blame for many of the issues, he said.
"We sometimes see issues with imported materials that are meant to meet local standards but are often clearly inferior," he told Insurance Business, pointing specifically to glues and other adhesives.
"Our advice to the building industry is not to take chances with unproven materials but to stick with materials that meet the required standards and have been proven over time in the Australian market."