"This event is a reminder to insurers" | Insurance Business Australia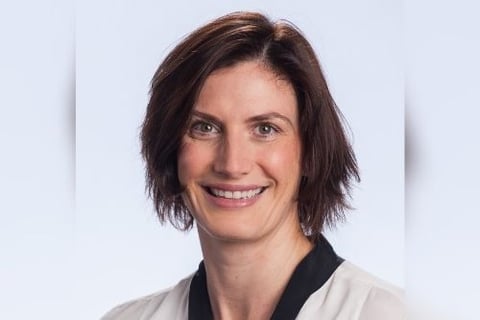 Nearly 12,000 – that's how many insurance claims, according to the Insurance Council of Australia (ICA), had been lodged as of 9:30am on Tuesday (March 23) by policyholders affected by the storms and flooding in New South Wales. While insurers are providing immediate support where they can, deployment of on-the-ground teams has, understandably, been hindered by flood waters.
So, in the interim, what's an insurance company to do?
"The biggest challenge for insurers following a flood event is maintaining a high level of responsiveness – ensuring consistent and ongoing communication with customers is crucial," Marianne Hutchinson (pictured), Accenture's insurance lead for Australia and New Zealand, told Insurance Business.
"Given the sheer volume of claims, call centres will be overwhelmed and their capacity to organise responses for each customer will be stretched. Claims officers will need to triage, prioritise, and assess each claim to ensure that the people that need help the most get this first."
Among the insurers that have been quick to act is Insurance Australia Group (IAG) – the name behind NRMA Insurance, CGU Insurance, WFI Insurance, and Coles Insurance – with IAG putting on extra claims people to minimise call wait times and, for instance, help find emergency accommodation for customers.
Also able to expedite claims and assist with emergency accommodation is Commonwealth Bank of Australia's CommInsure. AAMI, Apia, GIO, and Shannons parent Suncorp Group, meanwhile, has offered assurances that it will be with policyholders "every step of the way," and that customer support teams will be deployed when waters recede.
Hutchinson, who believes it is about doing everything an insurance provider can to respond quickly and effectively at a very stressful and upsetting time for customers, noted: "During major crises, insurers should have disaster response teams and strategies in place to deal with additional volumes, and these should all be in full flight now.
"These strategies include getting assessors on the ground as soon as it is safe to do so and rapidly pivoting their workforce to manage additional call volumes. Innovations like drones can be very effective, both for visibility of affected areas and for delivering supplies, in providing fast and accurate assessments and immediate support for claims officers."
She added that automation technology can also help with registering claims, dealing with queries, and providing real-time status updates.
On Monday, the ICA declared an insurance catastrophe for large parts of NSW to activate services and support for those impacted and to ensure that claims are triaged and prioritised.
Acknowledging the importance of this move, Hutchinson told Insurance Business: "The Insurance Council of Australia's catastrophe declaration helps substantially as it allows insurers to invoke catastrophe protocols, which should trigger various operational support processes and potentially reinsurance.
"It allows insurers to treat flood claims as priority, enabling insurers to further focus on customers in crisis, and activates the ICA's own disaster hotline."
The hotline, which the trade body clarified is not a claims lodgement service, can be accessed at 1800 734 621 and is aimed at assisting policyholders with general inquiries about the claims process or those who may be uncertain of their insurance details.
Meanwhile, according to the ICA, the areas with the most claims are the state's mid-north coast towns of Port Macquarie, Kempsey, Laurieton, and Taree, and west of Sydney around Penrith and in the Hawkesbury-Nepean valley.
"With wilder weather predicted over the coming years and decades due to climate change, the outlook for claims generally is volatile," Hutchinson went on to state.
"This event is a reminder to insurers about the need to innovate to improve their ability to respond quickly to customers in their time of need. Insurers should be looking at how they can minimise exposure and may also consider looking at how they can work with their customers on prevention mechanisms relating to flood damage."
In her view, it's in times of crisis like this that an insurer either cements its relationship with insureds as a trusted provider or breaks that bond through being unable to respond.