TIO to close all NT branches | Insurance Business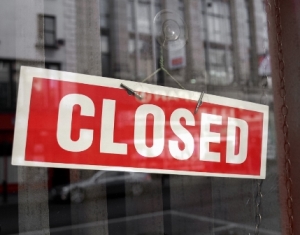 The Territory Insurance Office (TIO) will close four branches in the Northern Territory, it has been reported.
According to the
NT News,
TIO chief executive officer, Daryl Madden, said that it was "no longer economical" to operate the shopfronts. Nine staff will be impacted in Darwin, Palmerston, Alice Springs and Katherine.
"The number of people using branches has significantly reduced since banking was moved out of TIO," Madden said.
"The number of customers now coming into branches is as low as one or two a day in some locations."
With the branches closed, customers will be left to transact business either via phone or website, which Madden said customers prefer.
"Our customers have shown they prefer other ways of getting in touch with us. For example, 200 customers per day contact us through our call centre," Madden said.
"All TIO calls and claims will continue to be handled by our staff here in the Territory. Our call centre is based in Darwin and our local staff understand local issues and conditions."
Treasurer Nicole Manison called the closures "extremely disappointing," according to
NT News
.
"Territorians will now have even less access to insurance and advice from TIO," Manison continued.
"Our thoughts are with the nine Territorians and their families that will be directly affected by this decision.
"This comes on top of the dozens of TIO staff who've already lost their jobs."
TIO was sold to
Allianz
in a deal worth $424 million in November 2014.
Related stories:
NT chief minister: Govt failed to communicate TIO sale
'Nothing changes for customers' as TIO changes ownership
Post privatisation premium hikes defended