Tokio Marine enters Australian consumer market | Insurance Business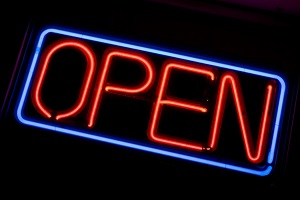 The Australian arm of Tokio Marine has announced the launch of a consumer travel insurance subsidiary.
The launch of World2Cover marks the first time Tokio Marine has dipped its toe in the consumer space outside of Japan with the Australian team "leading the worldwide charge," for the company in the consumer space, a statement announcing the launch said.
World2Cover "is set to disrupt the highly competitive travel insurance market by offering a best in class policy," the company continued.
The new subsidiary will take on 27 areas of cover, offering benefits in 23 categories compared to other players in the space, the statement continued.
All policies will be underwritten by Tokio Marine as the company is to offer 20% discounts to consumers in a bid to strengthen the early uptake in the business.
Claudio Saita, COO and executive director at Tokio Marine Management Australia, sees the launch as a key growth driver for the company in the Australian market.
"We are extremely excited to be entering this new area of the market," Saita said.
"As an established administrator in the Australian commercial insurance sector since 1963, this is key business growth opportunity. Whether our customers are skiing off-piste or travelling as a young family, our comprehensive, all-inclusive policies will allow our clients to really make the most of their travels."
Over the next four to six weeks, the company will look to offer a broader range of travel products with basics, essentials, premium and domestic the first off the rank.
The company will offer unlimited medical and hospital cover and unlimited cancellation fees as it makes its bow in the market.
Saita said the company will embrace Tokio Marine's stand-out customer service philosophy as it looks to make its way in a crowded market.
"World2Cover is not a faceless insurer, but one that offers a policy that will cover you in a time of need, directly engaging with our customers to make their claims process as easy and straightforward as possible.
"Our feature rich product, combined with our leading customer service, will leave them secure in the knowledge that they are fully covered should anything happen,"
Saita continued.