Top 10 Brokerages: What last year's big guns said | Insurance Business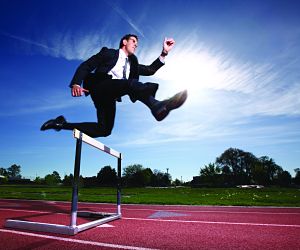 Last year's Top 10 Brokerages were pretty thrilled to make the list. After all, the ranking put them among the nation's elite, and gave them more clout when it came to client marketing. Here's what they said when
Insurance Business
told them the news:
"To remain in the top 10 is a great achievement and a rewarding accolade for all staff at Unity"
-
Graham D'arcy, CFO, Unity Insurance Brokers
"It reaffirms that the hard work and dedication exhibited by every member of the team at Scott Winton results in client satisfaction, strong performance and long-term company stability."
-
Ron Tatarka, MD, Scott Winton Insurance Brokers
"It was fantastic to see that for all the hard work our team has put in that we have been able to be in the top 10 brokerages in Australia in regard to growth."
- John Elliott, CEO, Elliott Australia Group
"I am humbled by the honour. It really is a credit to our team. This is not just something that has happened by chance but was made possible by a number of people challenging the way we do things and ensuring we deliver for our customers."
- Rick Purslowe, MD, IC Frith WA
"The award affirms our innovative business model and the quality of the personnel at Mega Capital and our corporate AR
BizCover
."
Michael Gottlieb
,
MD, Mega Capital
What to be a Top 10 Brokerage?
Only a few days remain to enter your brokerage in this year's Top 10 Brokerages ranking.
Entry form: Insurance Business Top 10 Brokerages
For the third year running, the Top 10 Brokerages ranking will measure and recognise the leading insurance brokerages in Australia.
Making the Top 10 will put you among an elite group of brokerages ranked on a criteria including premium income, client retention, policies written and number of new clients during the 2012/13 financial year, as well as non-financial criteria.
Entry form: Insurance Business Top 10 Brokerages
A place in the
Insurance Business
Top 10 Brokerages rankings is clear recognition of your professional standing as one of the leading brokerages in the Australian insurance market.
The Top 10 brokerages will receive an official logo to use in their marketing, which will further illustrate their status among the insurance broking elite.
Entry form: Insurance Business Top 10 Brokerages
The full ranking will be published in issue 3.5 of
Insurance Business
magazine, out in October, as well as online.
Entries are now open: to be considered, all you have to do is enter a few simple details. Authorised representatives are also eligible to enter.
Entry form: Insurance Business Top 10 Brokerages