Top business risks are uninsurable | Insurance Business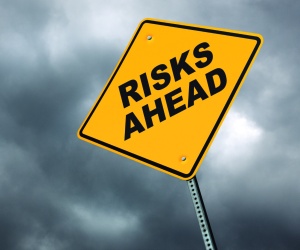 Many of the risks that businesses list as their most pressing are uninsurable within current policy structures, according to Aon.
Aon Risk Solutions Australia CEO
Lambros Lambrou
said the industry can handle smaller risks such as health, vehicle and safety but risks that fall outside the "comfort zone" tend to be catastrophic and the industry has struggled to develop strategies relevant to clients' needs in the catastrophic risk space. He said that this is "both disappointing and cause for real concern".
Lambrou explained that part of the problem is that the risk industry tends to look at the past as a guide to future decisions, a practice that can lead to a failure to innovate as required to address new or changing risks which fall outside of what is routinely offered.
"Changes such as the increased connectivity between individuals, the accelerating accumulation of data and the speed at which information is sent digitally around the globe mean that all companies are now borderless and all risks are global," he said in the wake of this year's Aon Advanced Risk Finance Conference.
"And that means the risk industry must stay ahead of clients and develop risk mitigation and financing strategies if they are to continue offering value and relevance."
Lambrou said that to remain sustainable and support clients, the risk industry must find ways of staying relevant as traditional risks get bigger and non-traditional risks pose new threats.