Top CEOs commit to charity sleep-out | Insurance Business Australia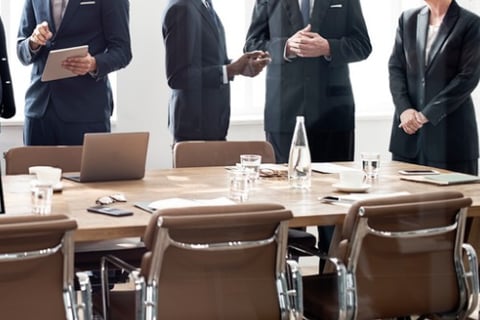 Senior executives from a string of major insurance companies will be stepping out of their comfort zone later this week, after they committed to take part in a challenging charity event.
Since 2006, the Vinnies CEO Sleepout has seen business leaders brave the bad weather to sleep outside on one of the longest and coldest nights of the year.
The initiative aims to raise awareness of homelessness in Australia while also generating funds so Vinnies can provide essential services to vulnerable people.
Raj Nanra, CEO of IQumulate Premium Funding, is among those who have pledged to sleep on Sydney's streets this Thursday.
"I think it will be a powerful experience and an eye-opener for myself," Nanra told Insurance Business. "I think it'll bring home the realities for me personally, around how some people actually have to live these days."
Over 1,600 CEOs are set to take part in one of the 11 events happening across the country and Sydney-based Nanra praised Australia's business community for getting behind the initiative.
"It's great to see the commitment from a lot of CEOs to go out and do this," he said. "I'm excited to be part of a group of people who are putting words into action about supporting good causes."
Ken Keenan, chief executive of Pen Underwriting, is also taking part in this week's event and said the cause was a particularly important one for him.
"I've lived in five cities in three different continents, so I've seen a lot of homelessness – it happens everywhere you go, and it can happen to anyone," he said.
Keenan also praised Vinnies for providing education around the event, saying greater awareness was needed to show Australians just how easy it is to be impacted by homelessness.
"So many families are one pay cheque away from losing their home or not being able to pay their rent and it's people you'd never expect," he said. "It's people you see on the bus, people you see walking down the street, they end up in a spot and find themselves in a position they never thought they'd be in."
This year marks the second time Keenan has participated in the event and he said he was particularly pleased with the fact he'd been able to convince other CEOs to come on board.
"It's just casting that net a little bit," he said. "We also encourage all of our team to get involved in the wider community and take part in some initiatives every year – and that includes me."
Other insurance heads taking part in the initiative include Swiss Re's Melanie Slack, Zurich's Tim Plant, Marsh's Scott Leney and Steadfast's Robert Kelly – among many others.
With a high chance of rain and lows of nine degrees expected on the evening, it's likely the CEOs will have a tough night ahead, albeit for a very worthy cause.
Anyone interested in donating to Vinnies, or backing a particular CEO, can do so online.