Top innovators in workplace risk management recognised | Insurance Business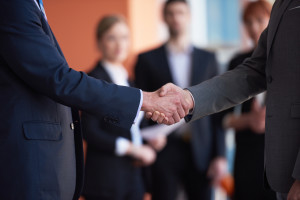 The NSW government sector's most advanced agencies in workplace risk management have been recognised in the 2017 TMF (treasury managed fund) Conference and Awards, hosted by social insurer icare.

Marnie O'Brien, executive director, health & safety, NSW Department of Education, said the agency was honoured by the recognition and was more motivated to constantly innovate how they manage risk within the team and across the education sector.

"This win also represents our department's commitment to supporting our people at all stages of recovery, including their transition or redeployment into new suitable opportunities," she said. "Employee wellbeing is a high priority for the department and this program demonstrates the innovative approach we have taken together with icare claims manager Allianz."

Also recognised during the event were the following agencies and their submissions:
In frameworks and systems:
Winner: Department of Industry, in partnership with Allianz – Injury Management Framework
Highly commended: Northern NSW Local Health District, in partnership with QBE – Recovery at Work – Collaborative Injury Management
In innovation – design:
Winner: Fire & Rescue NSW – The Turnout Stronger Project
Highly Commended: NSW Police Force – Multi-threat light armour vest
In innovation – process
Winner: Northern Sydney Local Health District, in partnership with General Practitioners and Medical Specialists – Pumping Iron
Highly commended: Justice Health and Forensic Mental Health Network, in partnership with Corrective Services NSW & Hepatitis NSW – Elimination of Hepatitis C in a Prison Setting
In innovation – reporting & risk intelligence
Winner: Department of Industry – Telematics
In risk leadership:
Winner: NSW Health – NSW Maternity Risk Network – Associate Professor Michael Nicholl
Mark Pittman, GM Allianz government services, said he was thrilled to receive the two TMF awards, alongside partners NSW Department of Education and NSW Department of Industry.

"My team work hard every day to find new and better ways to support workers across New South Wales," said Pittman. "Winning these awards demonstrates the value of true collaboration and how it can really benefit workers. It's when insurers and NSW government agencies work hand-in-hand to provide support to workers that the best and most sustainable outcomes are achieved."

Tim Plant, icare group executive for self-insurance, innovation and community, congratulated all finalists for their outstanding submissions.

"This year's finalists and winners have shown leadership, passion, and commitment to creating risk aware and safer work cultures through effective organisational risk management," Plant said. "I am excited by the ingenuity and the ongoing commitment of the public service to improve the safety and risk management of the people who serve our community."

The event was attended by 500 senior executives and risk management professionals from NSW government agencies.
Related stories:
Finalists for the 2017 icare TMF Awards named