Top insurance exec opens up on coming out | Insurance Business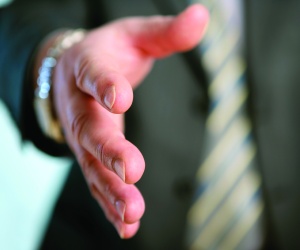 Frank Costigan, chief financial officer of
Insurance Australia Group
's direct division and one of Australia's most senior openly gay executives, has signed on as a mentor with a Sydney-based foundation.
Out for Sydney focuses on LGBTI university students and recent graduates trying to get their careers in business started and Costigan, as Costigan's example shows, your sexuality should have no impact on climbing the corporate ladder.
"It sounds corny," Costigan told the
Star Observer
, "but I wanted to give something back to people who've been on a similar journey to me because it's not always easy."
"I came out quite late – in my late 30s. I'd worked in investment banking in the late 90s and early 2000s and I'm not sure it was that supportive [so] it was a big step," Costigan said of his own experiences.
Costigan sees his role as a mentor as a "great two-way conversation," and sees the program as a great opportunity for students and mentors alike.
"At the end of the day, you're the only one who has to look at yourself in the mirror and say you've been honest with what you're doing and I think if you're true to yourself all the way through, you'll do fine," Costigan advises.
Out For Sydney has plans to go nationwide and will hold a networking event in Sydney next month with a national launch planned in Melbourne in April.
President of Out For Sydney, Matthew Yeldham, sees the organisation as key for young people struggling in the business world.
"Some people struggle with coming out and if we can help them make a more informed decision and get the information and strategies they need, that goes a long way to advancing personal and professional lives," Yeldham told the
Star Observer.