'Tradie' insurance market at risk of collapse | Insurance Business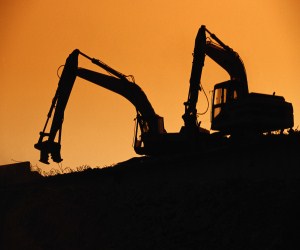 Fears have been raised by the Economic Regulation Authority that the two remaining insurers in Western Australia's home indemnity insurance market will pull out.
The regulator branded the potential move "detrimental" for all concerned as it released a draft report into home indemnity insurance.
It stated the current arrangements were uncompetitive and unreliable as only QBE and Calliden provided such insurance in WA.
Based on the current pricing structures of the two remaining insurers, a premium for a $250,000 house costs $1000, according to the ERA.
"This cost, which in most cases is borne by consumers equates to 0.4% of the total cost of construction."
The ERA also fears that the current model is under threat and "there is a real possibility under the existing arrangements that either insurer may exit the market in the near term".
It added: "Such an outcome would be detrimental to consumers, builders and the state government."
The authority has recommended that the existing model is replaced by one that separates construction period risk coverage from warranty period risk coverage. It proposes that insurers provide cover for the construction period risks and that this portion of the insurance be mandatory so that builders must have the correct cover before commencing work.
Nick Kirk, CEO of Calliden, which provides the product through brokers, told Insurance Business it is watching developments in the WA home indemnity market and liaising with the State Government.
"We would need to understand far more about the proposal before we could provide any meaningful comment. "
QBE last month pulled out of providing builder's insurance in South Australia because "current economic climate has led to significant builder insolvencies and home owner claims".
A spokeswoman for QBE, which also provides the product through brokers, added: "Many insurers no longer offer Builders' Indemnity Insurance due to its complexity and volatility. We are assessing our position in Western Australia. We are in discussions with the WA Treasury and are currently reviewing the ERA Draft Report."
Responses related to the draft report can be emailed to publicsubmisisons@erawa.com.au and should be received no later than 4pm (WST) on 13 May.