Travel Insurance Direct reports increase in domestic policy sales | Insurance Business Australia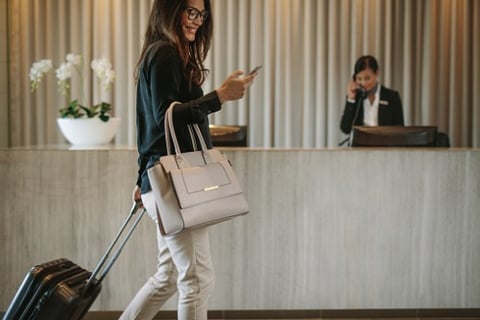 The COVID-19 pandemic may have ruined Australians' plans to travel internationally, but some have taken advantage of the restrictions by exploring other parts of Australia – with families and grey nomads taking the lead, according to Travel Insurance Direct.
Travel Insurance Direct's latest sales data revealed that 63% of domestic policy sales have been for family policies with generally longer itineraries.
"Australians are known for our love of travel, but with international holidays off the cards for now, it's the domestic vacation that's whetting our appetite to explore and connect with others," said Anna Gladman, the chief executive officer of Travel Insurance Direct. "Local travel has really been embraced by both families and older travellers, with 87% of our customers aged 30 or above.
"They are also travelling longer, averaging between eight and 13 days away compared to younger Australians who are taking off for much shorter mini-breaks of up to five days away."
The survey also found that 90% of travellers are considering taking out travel insurance for domestic travel, reflecting an increased awareness of its advantages.
"To help bring peace of mind to travellers as they start planning their next trip, we've launched a new product earlier this year that includes plans which offer cover for some coronavirus (COVID-19) related events, such as if travellers are diagnosed with coronavirus on their journey," Gladman said.
Meanwhile, only 12.5% of people refuse to book local holidays as they await the reopening of international borders.
"Travel is such an important part of our economy, so it's great to see more Aussies dusting off their suitcases and enjoying an 'Aussieland' adventure as we're calling it," Gladman said.
"And we're expecting this will grow even further following the government's recent move to slash the price of airline tickets to some of Australia's most popular holiday destinations. This is great news for both travellers and the local tourism industry, helping to encourage even more people to find their own Bali or USA experience closer to home."