Travel insurer secures multi-million dollar partnership with airline | Insurance Business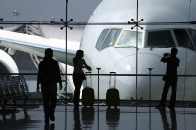 Cover-More has entered into a long-term exclusive agreement to provide Air New Zealand customers with travel insurance.
The multi-million dollar global travel insurance partnership will cover both retail and online channels.
The new partnership will employ Cover-More's specialist ecommerce platform, Impulse, to ensure Air New Zealand customers are offered travel insurance and other ancillary products that are customised to their individual needs.
"Our Impulse platform is key to our new strategic partnership with Air New Zealand as it represents a significant distribution evolution and untapped ancillary revenue potential via agile online technology," Carole Tokody, Cover-More's director of sales.
"This is low-touch integrated technology and is a win-win for both Air New Zealand customers and the airline. Our system delivers customer innovation, not just the ability to purchase travel insurance. This offering coupled with Cover-More's specialist medical assistance and claims service quality will create even more reasons for customers to value Air New Zealand."
Air New Zealand's ancillary revenue manager, Lewis Billinghurst, said the airline selected Cover-More as their travel insurance partner for a number of reasons however; the strategic 'fit' was undoubtedly the most compelling.
"We sense an active partner in Cover‐More, one who will push value into our customer offer and into our brand. There is a strong alignment in our thinking, our direction and our operating principles and we are both looking for more growth outside our traditional markets in Australia and New Zealand," Billinghurst said.
The new partnership with Air New Zealand represents Cover-More's second win of a major full service carrier in the last 12 months after
Cover-More and Malaysia Airlines
entered into a partnership agreement in late 2012.