Troubled aggregator bounces back with 18% revenue jump | Insurance Business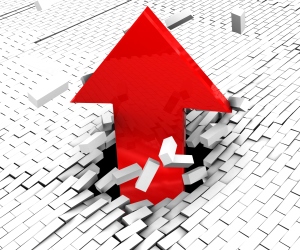 Price comparison website iSelect has silenced naysayers, by reporting a 18.3% increase in group revenue to $55.8m, and is positive it will beat its full year EBITDA guidance.
The company also expects appoint a permanent CEO, after Matt McCann resigned, before the next set of results.
iSelect, which recently entered into a two-year distribution deal with …, has achieved its first half year FY14 guidance, delivering a gross profit of $24.5m (up 20.8%), an EBITDA of $6.8m. Car insurance sales volume grew 26% to $5.1m.
The company has had some difficult times recently:
in September it was iSelect was ordered to produce a bundle of documents relating to an announcement it made 29 August, in which it disclosed it achieved $118m revenue, 2.9% below its $121.6m target as stated in the prospectus.
Yesterday, the company reported that it had delivered a CY13 revenue of $128.4m on a guidance basis, compared to an October trading update of $126.5m. The group also reported a CY13 EBITDA of $31.9m on a guidance basis compared to the $30m stated in the trading update.
However the EBITDA guidance does not include impacts of trail asset revaluation and CEO exit/replacement costs ($30m).
In a statement, executive chairman Damien Waller said: "I'm pleased to have delivered on the guidance outlined in our trading update last October.
"I expect our ongoing investment in brand, focus on customer experience and solid partner relationships to deliver strong revenue and EBITDA growth over the medium-to-long term.
"Organic growth remains a key focus for the organisation, as does selectively pursuing strategic acquisition opportunities as they arise."
Interim CEO David Chalmers elaborated on the group's growth strategy at a briefing yesterday. He said iSelect would continue to motivate consumers to make complex purchase decisions by ongoing investment in the brand, big data, cross selling, supporting product innovation, sharing data insights and pursing value-adding activities.
Chalmers said the company is also keen to enter new businesses organically, highlighting the Auto & General deal.
He added: "Nothing has changed in terms of our willingness to look at those M&A opportunities. We still think there are interesting opportunities out there to look at from time to time and if the opportunity is there and if it makes sense, it is something we will be actively pursuing."
iSelect expects to exceed its FY13 EBITDA result of $26.5m in FY14, excluding CEO exit and replacement costs and any movement in the trail book following its next valuation at 30 June 2014.
Ongoing investment in driving revenue growth is expected to see revenue growth exceed EBITDA growth due to overheads increasing to $36m in FY14, which is $4m up on the previous corresponding period. Chalmers said a lot of investment is being made in data mining and partnerships.
The Auto & General insurance contract will impact the second half of FY14 of between $1m and $2m. Asked for more detail on the financial impact of the deal, Chalmers said: "That agreement does allow us access to more products that are very price competitive [but] until we see those products being sold for a period of time and how that is flowing through in terms of customer reaction we won't comment on volume uplifts, if there are any at all. [..]."