Turnbull government faces $3.7bn hole in NDIS funding | Insurance Business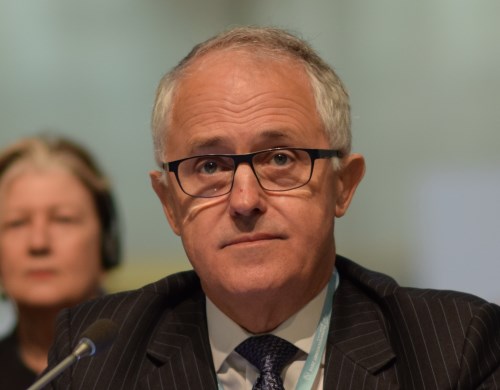 The Turnbull
Government
faces a $3.7 billion hole in funding for a disability services scheme after it emerged that it did not have the power to use the money from an education fund.
According to
The Australian
, the federal government needs the senate's approval before it can move the money from the Education Investment Fund (EIF) into the National Disability Insurance Scheme (NDIS).
The government revealed its planned transfer of the $3.7 billion from the EIF - the fund used for new infrastructure at the country's universities - to the NDIS during the December mid-year economic review. Senior government figures told
The Australian
that they would not require legislation to implement the move.
Early last week, however, Universities Australia wrote to the country's 39 public universities that the Department of Finance - administrator of the EIF - had clarified that "the legislation would need to be amended for the government to remove the uncommitted balance of EIF and transfer this money to a different purpose".
This poses yet another challenge to the federal government, as the senate rejected a bill to transfer the EIF money to the Asset Recycling Fund in the previous parliament.
Peter Hoj, new chairman of Australia's Group of Eight university body and University of Queensland vice-chancellor, told the publication that while the group agreed that there is a need to adequately fund the scheme, it is not appropriate to get that funding from EIF.
"Damage research and you damage not only the medical advances that come from research, but indeed the economy which sustains many of the services we wish to have available in the long term," he said.
Kim Carr, opposition's research spokesperson, also agreed that the move was a "false dichotomy."
"The government has $50 billion in proposed tax cuts sitting there yet it wants to deprive the country of essential research infrastructure that will drive innovation into the future," Carr told
The Australian
.
Mathias Cormann, finance minister, said the government's stance in closing the EIF and BAF for sourcing funds for the NDIS remains unchanged.
"The uncommitted funds from the EIF and the BAF will be allocated to the NDIS savings fund special account," Cormann told
The Australian
. "These are not the only funds that will be added to the NDIS savings fund special account.
"The government remains committed to putting the NDIS on a sustainable funding foundation for the future."
Related stories:
NDIS in the ACT beset with problems
Concerns raised over functionality of NDIS in remote areas
NDIS misses enrolment targets
Half of NDIS enrolees receive disability support for the first time