Two insurers lead the way for gender equality | Insurance Business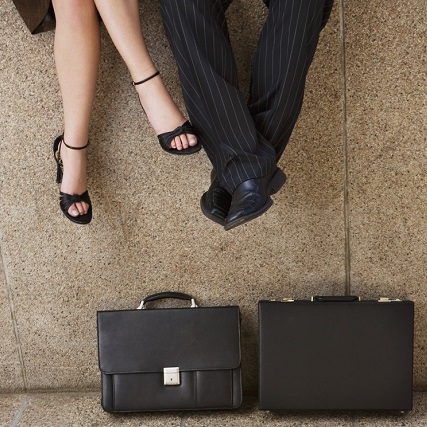 Allianz
and the
Suncorp
Group have been announced as the only two industry winners of the 2015 Workplace Gender Equality Agency's (WEGA) Employer of Choice for Gender Equality citations.
The
Government
run citations recognise employer commitment and best practice in promoting gender equality in the workplace with ninety organisations cited nationwide.
Niran Peiris
, managing director of Allianz Australia, told
Insurance Business
that citation shows the company commitment to creating a diverse workplace.
"Allianz is extremely pleased to be recognised once again for its ongoing commitment to gender equality," Peiris said.
"The citation reinforces our brand and the fact that we are genuinely committed to creating an environment that welcomes and leverages diversity of all kinds.
"This recognition helps to promote Allianz as an organisation that seeks to foster an inclusive culture that actively supports gender equality and reinforces the proactive strategies in place to increase the diversity of our workforce."
A Suncorp Group spokesperson echoed these comments saying that the citation is cause for celebration across the company.
"For the Suncorp Group, the citation acknowledges our continued focus on building a highly diverse and inclusive workforce to deliver value for our customers, people and the communities in which we serve.
"It also recognises the best practice initiatives within our business that support our vision of being '
the
place to work in Australia and New Zealand'.
"A diverse and inclusive workforce enables Suncorp to remain agile and resilient; we're able to quickly respond to the changing needs of our customers.
"Building a culture that values differences and supports inclusiveness enables our people to perform at their best, which in turn drives innovation, collaboration and better business performance."
Peiris stressed that equality and diversity are not just buzz words for the industry but make business sense.
"I fundamentally believe diversity makes good business sense," Peiris continued.
"Australia is an incredibly diverse country and it is important that businesses reflect the community that we operate in. There is also plenty of data that supports how companies with diverse and inclusive workplace cultures outperform those that do not.
"At Allianz, 60% of our workplace is female, so diversity is a key part of our employee engagement strategy and is intrinsic to the culture of the organisation.
"While as an industry we still have a way to go in improving gender equality, we can see many great examples of best practice initiatives to improve gender balance."
WGEA director, Libby Lyons, praised the diverse list of employers that made the list for their commitment to equality and the value they place on diversity.
"Employers increasingly understand and value the benefits of having a diverse workforce for organisational culture and business performance," Lyons said.
"I congratulate all of the 2015 citation holders for their initiative and commitment. These employers are at the frontline of driving positive change as they set the gold standard for inclusive workplaces.
"It's especially encouraging that more organisations are looking for ways to actively support women and men to balance their caring responsibilities while also pursuing their careers."