Two insurers selected for NZ awards – for the wrong reasons | Insurance Business Australia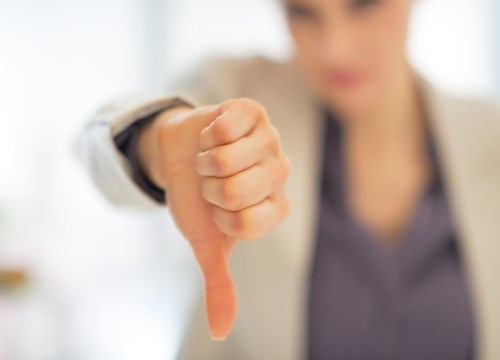 Two insurers with operations in Australia have been singled out as finalists in New Zealand's annual Roger Awards for the Worst Transnational Corporation Operating in New Zealand.
Australian insurer
IAG
and South African insurer Youi have both been nominated for their negative impact on people, according to the awards' organisers, the Campaign Against Foreign Control of Aotearoa (CAFCA).
IAG is actually the current title-holder after taking first place in the 2015 awards with judges citing its 'callous' Canterbury earthquake dealings which had caused 'phenomenal and abhorrent' suffering to the people of Christchurch.
The judges are a group of academics, trade unionists, businesspeople and anti-foreign ownership activists who base their decision according to those who have the most negative impact in categories including people, environment, political interference and economic dominance.
Pointing to IAG brand State Insurance's 'sheer pigheadedness', in its dealings with the Cave Rock apartments in Sumner and other headline-grabbing cases in NZ, CAFCA said what had happened in Christchurch set a 'very bad precedent' for what the rest of the country could expect from IAG and the other insurance transnational corporations in the event of a major disaster.
"The people of Kaikoura and Wellington need to be very afraid of what the future holds for them (and the huge number of Aucklanders who live in apartment blocks and other multi-title units should hope that no natural disaster occurs in their city)," it said.
"The Christchurch experience continues to show that the 'cure' of insurance is quite often worse than the sickness of earthquakes."
'Newie' finalist Youi was also a 'richly deserving Roger Award finalist', the nominator said, citing its 'impact on people', 'profiteering' and 'straight out criminality (namely fraud and theft)'.
"It is a novelty for a Roger Award nomination of an insurance transnational not to include the words 'Christchurch' or 'earthquakes'," the nominator said.
"It is purely and simply the systematic defrauding of, and theft from, the public."
Youi has pleaded guilty to 15 representative charges filed by NZ's Commerce Commission, the penalty for which has not yet been announced, plus it has had a $100,000 fine slapped on it by the Insurance Council of New Zealand (ICNZ) for using misleading sales techniques when attempting to sell policies to customers who were only seeking a quote.
It is
under investigation for similar goings-on in Australia
too.
The nominator went on to liken Youi's actions to the recent Wells Fargo Bank scandal in the US where two million fake bank accounts and credit cards were set up and unsuspecting holders were then charged more than US$2 million in fees.
"This systematic criminal behaviour is becoming the new normal for big business globally," the nominator said.
"The cause was the same as with Youi – relentless top down pressure on staff to make sales.
"So what Youi did is not a one-off, or one 'bad apple'. It's the new way of doing business. But it's got a very old name – crime."
However, Youi spokesperson Trevor Devitt took issue with the accusations outlined in CAFCA's nomination of the company about incorrect practices being trained, systemic, entrenched and endorsed by Youi, describing them as 'factually incorrect'.
"If we get it wrong, we make it right," he told
Insurance Business
.
Referring to the NZ cases he said: "We admitted to mistakes having occurred and most importantly, apologised to affected customers, cancelled the policies and processed refunds; we also made changes to business processes and systems."
He added: "What we're focused on now is supporting our customers and the 400 people in our New Zealand business, as well as bringing much-needed competition to the NZ insurance market."
The winner(s) will be announced at an event in Auckland in April 2017.
IAG has also been contacted for comment.
Related stories:
Youi apologises to Aussie customers
Insurer Youi under ASIC investigation