UAC boasts record turnout for Hobart underwriting expo | Insurance Business Australia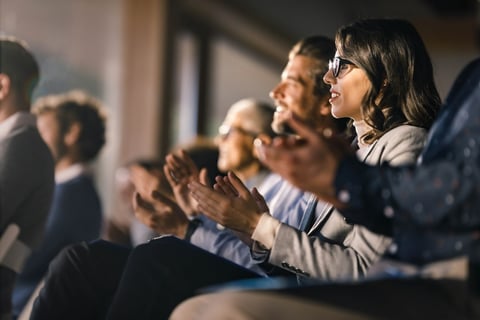 The Underwriting Agencies Council (UAC) hosted a successful underwriting expo in Hobart, boasting 61 exhibitors, a record turnout for its Hobart expo.
The UAC confirmed that more than 130 brokers attended the event at the Grand Chancellor Hotel on October 19, with some coming from Launceston, Burnie, and Devonport to talk to agencies about their specialist products and UAC business service members about their offerings to assist brokers and agencies in building their businesses.
Read more: UAC hosts successful underwriting expo in Norwest Sydney
During the event, UAC announced the winners of the prize draws. For the Sedgwick-sponsored prize draws for brokers, Lewis Wilkinson from Austbrokers BGA in Hobart was the lucky winner of a $200 gift card. Meanwhile, Lynne Cipura from McKillop Insurance Brokers in Launceston won a $400 gift card.
Additionally, UAC chair Kurt Nilsen announced that he will step down from the role on December 8, 2022 AGM in Sydney. He also confirmed that UAC will host nine underwriting expos in 2023 as the program returns after being restricted for two years by the COVID-19 pandemic.
UAC's underwriting expo in Norwest Sydney in August was also successful, with 250 brokers having registered via the UAC Events app and featuring 72 exhibitors.