UAC hosts successful underwriting expo in Norwest Sydney | Insurance Business Australia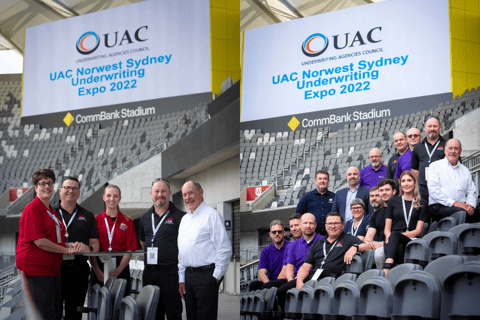 Underwriting Agencies Council (UAC), the representative organisation for Australian underwriting agencies, held a successful underwriting expo in Norwest Sydney on August 10 (Wednesday).
The UAC Underwriting Expo enables brokers to talk directly to UAC member agencies and business service members about their specialist products and services.
The UAC Norwest Sydney Underwriting Expo, held at Commbank Stadium in Parramatta from 10am to 2pm, was sold out – with 250 brokers having registered via the UAC Events app. It featured 72 exhibitors and provided Sedgwick-sponsored gift cards to two lucky brokers: Cynthia Al Assaad (from ii-A) won $500, while Michael Pham (from Aon) won $100.
Read more: UAC announces new board members
UAC reminds the industry that it will hold underwriting expos in other cities, such as Adelaide in September, Hobart in October, and Perth in November.
If brokers want to join the events, they must:
Complete their registration details in full (do not skip any fields);
Scan an entry QR code or an exit QR code at entry or exit points, both available at entry and exit points and provided by UAC Red Team support staff;
Download the UAC Event app in advance to assist with scanning entry and exit codes, exhibitor QR codes, and support allocation of CPD points; and
Ensure their camera is operational on the UAC Event app and phone settings.
UAC will not provide paper passports. Moreover, promotional merchandise will be available from exhibitors.
UAC will host the Adelaide Underwriting Expo on September 15 (Thursday) at the Adelaide Convention Centre from 10am to 2:30pm, Hobart Underwriting Expo on October 19 (Wednesday) at Hotel Grand Chancellor from 10am to 2:30pm, and Perth Underwriting Expo on November 9 (Wednesday) at Astral Room at Crown Perth from 9am to 1:30pm.