UAC business partner launches software solution | Insurance Business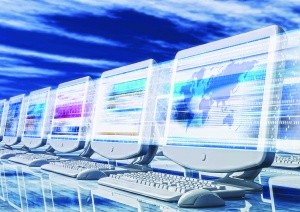 Software developer for insurance underwriting agencies,
Gratex
International Australia, has launched its next-generation underwriting process management suite - UPM2 - which is currently being trialled by a number of agencies in Australia.
Specifically designed for insurance agencies and developed in Australia, UPM2 is a fully integrated business management system that automates workflows and improves efficiency. The software allows firms to focus on performance and business growth rather than underlying administrative processes.
The software, an improved version of UPM1, is currently being trailed by a number of agencies. The three-month trial ends in April. Gratex International Australia managing director Milan Neklapil said the response has been "overwhelmingly positive".
"Australian insurance agencies are facing a perfect storm of market forces," he added. "Growing competition, rising costs and increasing customer expectations mean firms must streamline their operations or risk losing market share."
Gratex has provided software solutions for a host of underwriting agencies including
Protecsure
and PetSure. It is also a business partner of the Underwriting Agencies Council.
In a recent survey of members of the
UAC
, 68% of underwriting agents stated that fierce competition is a key challenge which impacts on their business forcing 47% of agencies to look for ways to protect their business.
Of those surveyed, 74% nominated operational systems as being 'very important' or 'critical' to improving business flexibility and scalability. Meanwhile, 66 per cent of respondents also said improved operational efficiency was 'very important' or 'critical' to reducing business costs.
"It's clear that insurance agencies are looking for ways to achieve operational efficiency and drive cost reductions from their internal processes to ensure they can respond quickly to changes in market demand while at the same time improving their levels of customer service," said Neklapil. "UPM2 is designed to deliver on both these fronts."
UPM2 is fully configurable and supports insurance underwriting agencies through every step of the insurance process. Modules cover everything from financial management and audit trails to policy administration, claims management, customer relationship management (CRM) and reporting.
"By removing tedious manual processes, UPM2 gives staff more time to focus on customers," said Neklapil. "Better relationships mean more repeat business which is at the heart of insurance business growth."
Neklapil said UPM2 also helps insurance firms to keep a real-time view of operations through a portfolio of reports, dashboards and automated alerts.
"We have evolved the new UPM2 suite in close consultation with our insurance agency customers here in Australia and have incorporated their feedback. The result is a product that meets real-world needs in a constantly evolving marketplace."