Uber to replace school buses for disabled children? | Insurance Business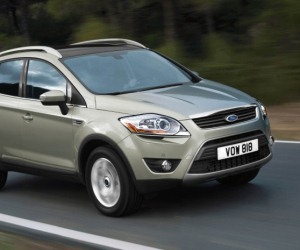 Children with disabilities could soon be catching Uber to school under a radical proposal that plans to develop a "smart market" to replace the decades-old specialist school bus system in Tasmania and Victoria, reported
The
Australian
.
Through a $600,000 trial, the National Disability Insurance Scheme (NDIS) and the University of Melbourne's Centre for Market Design (CMD), with the support of the federal and Victorian treasuries, are trying to develop Uber as a school transport system for disabled children in Tasmania and Victoria.
The proposed "smart market" for student transport is for replacing the specialist bus system, which the Melbourne University brief argues, does not give families and their children choice and control.
An outline of the plan obtained by
The
Australian
reveals that a lab test of the new market will be ready by the end of the year with live pilots planned for next year. During the live pilots, families would specify their user requirements online. Companies, then, would bid for those accounts after nominating the bare minimum they would need to be paid to remain viable, said
The
Australian
report.
"In addition to the existing bus companies, there is potential to involve community transport providers, non-emergency medical transport, taxis, and share-ride or carpooling options in the smart market for student transport," the brief states.
Chris Lowe, executive director of Bus Association Victoria, called the idea "nonsense," saying that: "In our view, it is fantastically irresponsible of the agency to give CMD hundreds of thousands of dollars to try and create a market for the carriage of children with a disability to and from their special school in a way other than the special school bus."
This opinion is shared by Kerry Moore, mother of a 14-year-old-boy with Fragile X syndrome, in an interview with
The
Australian
: "These are very vulnerable children, some who can't communicate and some who are very sick, and they need supervision by trained professionals not by any old cab driver. They… are just trying to get to their special schools, not teenagers catching an Uber to get to the movies."
A spokesperson for the Victorian government said: "We will continue to advocate on behalf of Victorians with disabilities and await the outcome of the National Disability Insurance Agency's trial and model for future disability transport services."
RELATED ARTICLES:
Insurance industry must be part of booming sharing economy
Uber begins driverless cars tests
Uber launches in South Australia