UK insurer fires top execs | Insurance Business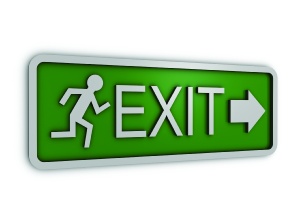 RSA Ireland has fired its chief financial officer and claims director after a PwC probe found financial irregularities and "inappropriate collaboration" by managers.
RSA Ireland chief financial officer Rory O'Connor and claims director Peter Burke were dismissed "for their roles in relation to large loss and claims accounting irregularities", the London-based insurer said in a statement today.
RSA had suspended the pair in November, as well as Ireland CEO Philip Smith, pending an investigation into "issues in the Irish claims and finance functions which were identified during a routine internal audit". Smith resigned later that month, claiming he was being made the "fall-guy".
The British insurer has placed the blame for £72m ($133m) of losses on a "small number of senior executives" in Ireland after the PwC review into financial irregularities confirmed inappropriate collaboration among managers.
It also reported an additional £128m ($237m) of losses in reserves at the Irish business due to what it described as "adverse bodily injury claims trends" in 2013 and previous years.
According to the
Irish Times
, PwC found evidence suggesting individuals intentionally circumvented parts of RSA's controls, including its large-claim reserving policy. No charges have been laid in connection with the dismissals or PwC investigation.
As a result, the financial records didn't fully reflect the financial position of the business, and reports made to more senior management were "inaccurate and potentially misleading," RSA said.
The insurer estimates that the total costs from the irregularities and reserve review will be £200m ($370m).
"Our investigations have confirmed that the claims irregularities in Ireland were, in large part, the result of deliberate collaboration between a small number of executives there," RSA executive chairman Martin Scicluna said in the statement. "We acknowledge that there are lessons to be learnt and we are tightening elements of our control and financial framework in response to these events."