Unauthorised Foreign Insurers in FNQ 'as soon as possible' | Insurance Business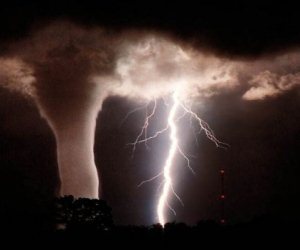 Finance minister Mathias Cormann has defended plans to help drive down premium prices in North Queensland and has said that plans for unauthorised foreign insurers (UFIs) will take shape "as soon as possible."
Speaking at a senate committee meeting on Friday, Cormann revealed that, so far, the new legislation being pursued by government features no specific geographic requirement to North Queensland, so foreign insurers could gain a larger foothold in the Australian market.
Cormann said of the plans: "…we do not think it would be appropriate to limit it to northern Queensland."
When asked whether the plans specifically related to North Queensland, Cormann continued: "We have not created a blanket exemption, no. A blanket exemption would mean that there would be no checks and balances along the way.
"This has to go through an insurance broker. What we are doing as part of our broader package, including the aggregator, is making very explicit and clear again that this opportunity exists and that we would encourage it to happen."
Meghan Quinn, managing director of the Financial System and Services Division of the Treasury, added that the government has not limited these plans to North Queensland but admitted that there are still "a series of discussions" to be had on the specific language of the regulation.
Explaining the plans for Queensland, which could become Australia-wide, Cormann noted that the exemptions for foreign insurers already exist in Australian legislation but these new plans would see the language surrounding when business can be placed with a UFI expanded.
"The government intends to clarify that, where the risk is priced at relatively high levels in Australia by an authorised insurer, a risk can be placed with an unauthorised foreign insurer if the unauthorised foreign insurer is willing to provide a substantially lower price.
"This is part of a broader package, as I have indicated, designed to improve competition and to put downward pressure on prices."
Quinn added: "The current arrangements around consumer protections for uninsured foreign insurers are through a broker, and that will remain the case."
When asked where the buck stops with regards to a UFIs, whether the UFI becomes bankrupt or fails to pay a claim, Quinn added that the burden or responsibility falls to the broker.
"The broker is responsible through its code of conduct and its dispute resolution arrangements. It would depend on the precise nature of the circumstance you are talking about. The insurance broker is required to ensure, under its code of conduct, that it has informed people of the risks, that it has had a conversation and made sure that it is consistent with the best interest of the person getting the insurance."
Cormann added: "The broker makes a professional judgement."