Underwriter and broker of EgyptAir flight MS804 revealed | Insurance Business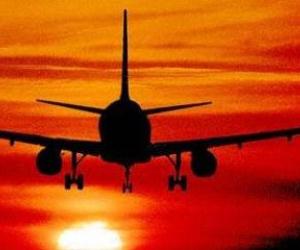 The insurer and broker that placed cover for the EgyptAir Airbus A320 that crashed en route to Cairo from Paris last week have been revealed.
According to
Reuters
,
XL Catlin
was the lead underwriter and
Marsh
the broker for the plane which vanished from radar over the Mediterranean on Thursday..
66 passengers and crew were on board the A320 when it vanished as Greek radar showed that the plane made two sharp turns and dropped more than 25, 000ft before it plunged into the sea, the
BBC
reported.
Confirming the loss of the plane, EgyptAir tweeted the information on Thursday and noted that they had contacted "rescue teams."
"An informed source at EGYPTAIR reported that EGYPTAIR Flight No MS 804 has lost communication with radar tracking system at 02:45 (CLT)," the tweet read.
"EGYPTAIR A320 was at a height of 37.000ft, and disappeared after entering the Egyptian airspace with 10 miles
"EGYPTAIR has contacted the concerned authorities and bodies and inspection is underway through the rescue teams."
The
BBC
reported that fire alarms in the bathroom of the plane and in the avionics underneath the cockpit were triggered three minutes before the plane crashed which could present "the biggest clue yet," to understanding what brought the plane down.
According to
CNN,
the Egyptian military displayed wreckage and personal belongings recovered from the Mediterranean over the weekend including an uninflated life vest, a seat, a purse, shoes, carpet, a scarf and parts of chairs and cushions.
"The search is ongoing. It has uncovered initial pieces of the aircraft, body parts, belongings of the deceased, and it will continue hopefully until we can ascertain exactly where the plane has gone down," Egyptian Foreign Minister Sameh Shoukry told
CNN's
Becky Anderson.