Underwriter AOBIS announces state first cover | Insurance Business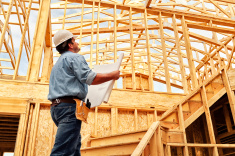 Australian Owner Builders Insurance Services (AOBIS) has announced that it has launched an owner-builder warranty insurance product in New South Wales.
Said to be the first underwriting agency to offer the cover in the state, the AOBIS cover features a $200,000 maximum payout and cover s 6 years from occupancy certificate or 18 months from DFT.
The coverage will also activate in the event of the death, disappearance or insolvency of the owner builder and includes a defects report from an approved inspector with current PI insurance.
Stacey Newham, senior underwriter of AOBIS, said that the business is pleased to offer the new product.
"We are thrilled to be offering this unique product in the market," Newham said.
"We saw a gap in market for Owner Builders in NSW as they were placed in a difficult situation – by not providing Warranty Insurance meant they couldn't provide peace of mind for the purchaser and therefore had to lower the price of their home."
Newham said that this gap in the market saw them push hard for the cover to come to fruition as customers were being left unprotected.
"There was a lack of consumer protection for Owner Builders, and therefore we pushed hard with our Insurer, Assetinsure to be able to provide this for Owner Builders."
The product is available immediately.