Underwriter boosts insurance broker commissions | Insurance Business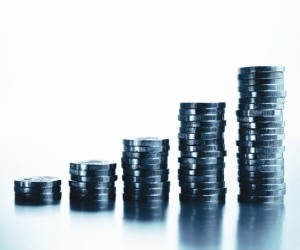 An underwriter has boosted online commissions by a pro rata 25% as it seeks to remind its broker network about the competitive offering it has in a niche area of liability cover.
Brooklyn Underwriting
director
David Porteous
told
Insurance Business
the business has increased online commissions to 25% - up from 20% previously – for IT liability cover.
Porteous said Brooklyn wants to remain at the 'forefront of brokers' minds' for this type of cover, as a result of this area of professional risk becoming 'very competitive' in the current market.
"When we started in this area seven years ago, there were only four insurers in this space, and there were few who really knew what IT liability was. Now there are over a dozen," he said.
The commission increase will add to what Porteous says are low premiums for broker clients, good coverage in the IT liability area, and backing by one of the world's largest insurers -
Allianz
.
When asked about the margin that remained for Brooklyn after the commission increase, Porteous said there was only a 'small' margin but that that was the nature of doing business in this product line.
Most of Brooklyn's IT book is made up of smaller IT contractors and consultants that generally source business online via Brooklyn's broker network. Any larger or complex risks that are unable to be placed online are handled by Brooklyn's dedicated underwriting team.
Brooklyn noted in an email broker update that cover was available for as little as $350, and that it offered combined PI/GL coverage.