Underwriter exposes management liability gap | Insurance Business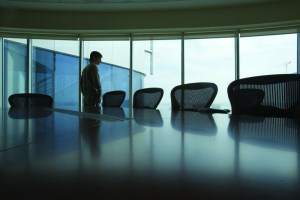 London Australia Underwriting has launched a liability product for partnership firms including those that have adopted "corporation styled" management structures.
The product, Partnership Protection, has been developed in a bid to stop partnership firms from exposing themselves, individual partners and any other non-partner individuals to claims arising from the management of the firm.
Partnership Protection cover is provided for the partners in relation to employment practices liability, partner v partner actions, any service or Administration Company or trust related to the firm, trustees' liability in relation to the firm's sponsored employee benefit funds, and for outside directorships held with the specific approval of the firm. The firm also retains the right and duty to defend and contest any claim.
LAUW highlighted "significant weaknesses" in the generally available insurance products including claims from a partner against another partner not being covered.
"Employment disputes such as unfair and wrongful dismissal, sexual harassment, workplace harassment and discrimination are becoming more common," Steve Walker, director and co-founder of LAUW, said. "Partners may be personally exposed to liability arising from employment disputes along with the firm."
Walker also noted directors and officers liability insurance can only be purchased for incorporated entities; indemnity provided by the firm to any partnership board member is not insured; and employment practices liability insurances do not generally extend to provide cover for partners.
"This exposure is in distinct contrast to claims arising from a breach of professional duty whilst providing professional services to the firm's clients.
"We have worked with our brokers and supporting syndicate to ensure that our Partnership Protection management liability policy would meet all the coverage requirements of the Insured, some not currently available in the market place," Walker added.