Underwriter inks new tattoo offering | Insurance Business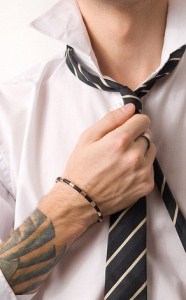 Axis Underwriting is now providing for property owners of tattoo parlours after negotiating arrangements with Lloyd's of London.
Managing director of Axis Underwriting Gary Dawson said: "As Axis can underwrite most types of property including many hazardous and hard-to-place risks, it was unusual for us not to be able to insure tattoo parlours.
"My recent trip to London resulted in some very successful meetings with Lloyd's and now puts us in a better position than ever to service brokers with hard to place risks."
Axis' underwriting manager, Jeff Campbell, said that previous restrictions had limited Axis' ability to offer cover for tattoo parlour property owners, however, under these new arrangements Axis can now consider them on a case by case basis.
Campbell said: "We understand there are facilities which insure tattoo parlour operators so we are not looking to target them but rather the property owners, who have been finding cover difficult to obtain."