Underwriter launches high-tech coverage | Insurance Business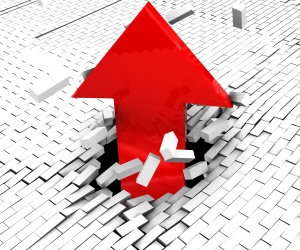 Brooklyn Underwriting
has revealed its latest coverage option and it takes aim at a high-tech market with the potential for expansion.
Unmanned aerial systems (UAS), or drones as they are commonly known, are at the top of many Christmas lists this year and Brooklyn, alongside an unnamed Lloyd's syndicate, has developed a product aimed at their burgeoning use in the commercial space.
James Tuitavuki, senior underwriter – liability for Brooklyn, spoke to
Insurance Business
about the development of the UAS cover and revealed that Brooklyn have been working on the product for some time.
"Brooklyn has been keeping an eye on the development of insurance for drones for over a year now.
"This originally started with our CEO mentoring some young guys who wanted to start their own drone tele-marketing firm. Coincidentally, one of the major barriers to entry with that new business was the insurance side of things. More recently, when engaging with our brokers around Australia insurance for drones continued to pop-up from time to time.
"When the opportunity arose to dip our toe into this developing market we jumped at the opportunity."
Offering loss and damage, third party liability and premises, hangarkeepers and product liability cover, Brooklyn's offering is well placed in what is set to be a growing market.
Parrot, a global leader in drone manufacture and sales, expects to sell 200,000 drones in the coming year having already shipped 750,000 since 2010, as the unmanned aircraft are becoming a much more popular sight.
"There are over 200 licensed (by the Civil Aviation Safety Authority) commercial drone operators in Australia and this number is growing rapidly. Australia leads the world in the licensing and regulation of drone operators as so our partners at Lloyd's view this part of the world very favourably in that regard.
"We see the use of drones growing exponentially in Australia. I think we're just seeing the tip of the iceberg today. One can only imagine what these aircraft can be capable of in a few years' time and the huge number of industries or occupations that they could assist," Tuitavuki continued.
With regards to pricing, Tuitavuki outlined that premiums will depend on the drone usage and risk profile of the individual companies.
"It's really case by case at this point in time.
"Some drone operators will have fairly straight-forward operations (the drones don't fly too far and remain in sight) however some operators have quite complex capabilities whereby the entire drone system is a very expensive asset. Long-range flight and higher altitudes can also increase the risk profile here."