Underwriter launches new website 'with a twist' | Insurance Business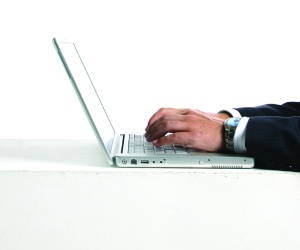 Brooklyn Underwriting has relaunched its website, taking a radical new approach to interacting with brokers online.
The new site employs a highly visual aesthetic, designed to be more engaging than a typical, text-heavy website. Brooklyn's Marketing & Distribution Manager, Denver Van Gramberg, says the site is "not your traditional page to page site", and matches functionality with form, along with a "twist of fun".
Brooklyn took this approach due to feedback from brokers that that insurer and agency websites are often too cumbersome, not functional and generally boring
"Brokers spend a lot of time on insurer websites," said Brooklyn Marketing & Distribution Manager, Denver Van Gramberg. "The idea was to make the time being spent on the website a bit special. We had a look at some of our competitors and the market in general. We found there was no real interaction or interest factor. People go onto the site, do what they have to do and get off.
"We wanted to provide a bit of entertainment around the business use of the website – and try and have a little bit of fun, rather than being stoic."
Early feedback has been positive, with Austbrokers Countrywide's Matt Kuc describing it as "genuinely intuitive and easy to use – it's pleasing to the eye and a bit of fun."
Further development is planned for the site, especially around its 'Making you the expert' broker support pages. Online games are also planned.
"The new website continues the momentum that has been generated after winning agency of the year for two years back-to-back. It is a significant investment into the business with the aim of making life easier for our brokers" added Brooklyn General Manager, David Porteous.
Brooklyn's redesigned website can be viewed at www.brooklynunderwriting.com.au