Underwriter launches products after multi-million dollar fraud | Insurance Business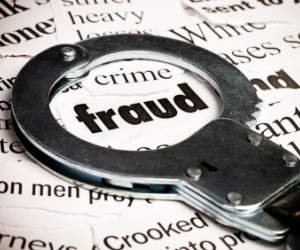 Australian underwriter Dual has launched a suite products including crime insurance cover after relying on its own policy to claim for a $17m employee fraud.
Damien Coates, CEO at Dual Asia Pacific said there was "no stronger advocate" for crime insurance than one who has made a claim on theirs.
Former senior claims officer at Dual Josie Gonzalez and her husband Alvaro allegedly set up a law firm called JAAG Lawyers and billed Dual $17m worth of invoices for bogus work.
Dual claimed under its crime insurance policy and the money has been recovered. All Dual's binders have been renewed with its insurers. The alleged fraudsters are being investigated by the authorities.
Spurred on by the fraud experience, the underwriter conducted a companywide review which and is gradually rebuilding the business.
The first stage was dealing with the fraud; and the second was restructuring the business. Its branches now service 50 brokers rather than 200.
"It was a wake-up call," Coates told Insurance Business. "Now brokers can expect Dual getting aback to its foundations of providing exceptional service."
The fraud has prompted Dual to launch its own product. "The best way to sell any insurance product is through claims experience and with our experience, there is no stronger advocate. If we didn't have crime insurance, the fraud would have been a major financial event for our parent company."
The underwriter has found that less than 5% of companies have crime insurance. "Everyone focusses on insuring the material assets and think they will not become a victim of fraud" Coates said, "but the reality is it is an endemic part of society and businesses have to protect themselves on this risk the same as they do on any other risk."
Dual also recently went live with statutory liability and cyber liability products.
"There has been a high level of interest," Coates said. "There is huge opportunity. It is very difficult for a broker to win new clients today. Many brokers are seeing low single-digit growth rates in their business and the best way to grow their business is to sell new products to an existing client.
"The fraud allowed us to have a review of the business over all and recognise that we have to get back to our principles in how we built the business."