Underwriter launches 'revolutionary' combined product | Insurance Business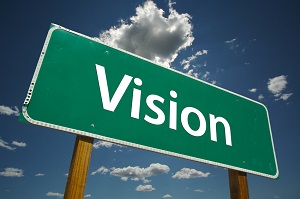 Solution Underwriting has unveiled Solution One, a combined offering of professional indemnity, public liability and management liability, calling the policy "brand new and revolutionary."
Solution One, which was launched on Monday, is available to any industry or occupation that Solution currently offer PI insurance to, breaking away from similar policies that were aimed at selected industries, according to the company.
Rhys Mills
, managing director of Solution, said that Solution One was devised thanks to broker comments on the agency offerings and that the product will allow brokers to save time and money for both themselves and their clients.
"It's come largely from listening to brokers … and the need to be able to offer something that will be able to provide protection for all of the clients professional risks, for SME clients mainly, as simply as possible."
"Rather than effectively the client having to fill out three proposal forms, have three separate policies potentially placed with three separate underwriters, three sets of policy documents to be checked and issued, then three different expiry dates - we are combining it all in the one."
"There is less work for the broker, less work for the client to do but also make sure that there is a lot of benefit and worth in placing all of the clients' professional risk insurance with the one insurer rather than having them separated.
"There is far less potential for claims to fall through the gap or for one insurer to suggest that it falls under another insurer's policy and vice versa," Mills said.
Mills sees the combined coverage as a way "for brokers to protect themselves," and the interests of their clients thanks to the efficiency of the one policy and believes that this kind of combined policy is could be the future of the industry.
"I think, in the information age that we live in, there is always a call to do things as efficiently as possible and this product allows us to deliver efficiently to market and therefore bring cost down to the client which is the ultimate goal.
"Certainly, the efficiency that this brings to it does lend itself to the future of these sorts of policies."
Since launch, Solution has been "inundated" with enquiries and Mills expects this growth to continue thanks to the flexibility of the policy.
"We are certainly extremely flexible with our limits of indemnities that we can provide, anywhere from, depending on the section, $1 million to $20 million.
"The target is for the SME-type businesses but certainly in terms of flexibility of cover and price, there is any number of combinations that we can offer to suit either the budget of the brokers client or the cover that they require to have."