Underwriter responds to broker concerns over 'non-existent' offering | Insurance Business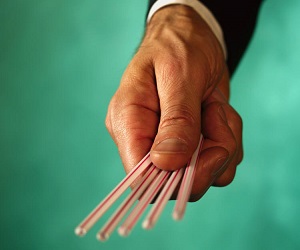 Underwriting agency Ironshore Australia has designed a new offering which separates out home & contents policies from fine art held by superannuation funds after brokers complained that such a service was 'non-existent' in Australia.
The novel offering is part of a suite of risks in fine art, specie and cargo that it is to write under its new marine unit, which went live this week.
Regulation dictates that where fine art is transferred from the ownership of the individual to that of the superannuation company, the policyholder's fine art cover cannot be combined with their home & contents policy.
Ian Rouse, who heads up the new unit, told Insurance Business that the Australian broking community found the market for separating out superannuation company-owned art from home & contents policies was "too limited, if not non-existent".
Rouse said the lack of options for the market was "was critical in our thinking" to provide an offering that separates the policies.
He also spoke of plans to team up with two or three insurers to co-insure risk in fine art, specie and cargo lines and deliver a pre-packaged syndication to brokers next year.
The underwriter implemented a similar system for the mergers & acquisitions, and the political risks lines. Rouse said the move will increase security and therefore increase its capacity to underwrite risks.
The creation of the marine unit is the product of the market opportunity and the long-standing relationship Ironshore had with Caroline Jones, who was Ironshore's key contact when it placed fine art business with Pembroke.
"Bringing Caroline over tied in with some of the opportunities we saw in the market place, which are participating on placements in the project cargo space, and some of the bespoke fine art placements for galleries and collectors."
Although the unit is currently a two-man team, Rouse indicated plans to not just invest in more people next year but also add new lines.
"We will work heavily in conjunction with our colleagues over sees in the Lloyd's syndicate. Looking into next year, Ironshore is looking to grow in this market. There are other lines on which we are carrying out due diligence. We are looking to add extra lines in Q1 or Q2 next year."
Rouse and Jones admitted market competition was stiff in general cargo but stressed Ironshore's focus is elsewhere. "Our strategy is to provide something very bespoke and a different approach," Jones said. "We are not trying to compete where there is a lot of capacity. We are focusing on the niche areas."