Underwriter revamps commercial strata policy | Insurance Business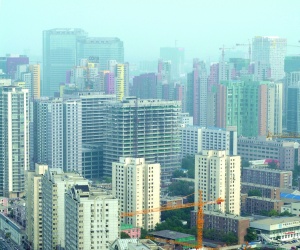 Axis Underwriting has made a string of major changes to its commercial strata policy in a bid to continue to accommodate brokers' requirements.
The policy, supported by Lloyd's underwriters, now includes property capacity increased from $25,000,000 to $35,000,000. Meanwhile, the rent and extra costs indemnity period has increased to 36 months, a disaster protection option of 30% is now available, the machinery limit has increased to $100,000, and office holders liability is now up to $10,000,000.
Axis Underwriting's managing director Gary Dawson said the changes will assist brokers and their strata clients in providing enhanced protection on a broader range of risks. "We have strong relationships with all the major strata insurance brokers across Australia and these improvements are designed to provide a better service to them."
Dawson told
Insurance Business
that commercial strata has been relatively stable in recent times, but there are rumours of new entrants about to enter the market and the group expects to see at least one new competitor in the calendar year 2014.
"Whether new entrants concentrate on the much larger residential strata market or also participate in the commercial strata sector is yet to be seen," he said.
Dawson said
pricing is competitive but the high levels of discounting seen in the broader corporate property market have not been apparent in commercial strata.
"Strata does have frequency claims, so the scope for rate cutting is limited. Increasing price competition in the broader property market is likely to have some effect on commercial strata and we expect to see some rate cutting in 2014."