Underwriter unveils innovative online tool | Insurance Business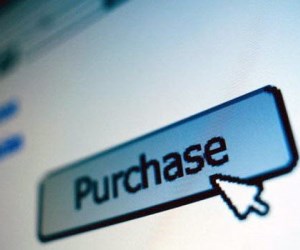 Tailored Underwriting has announced an innovative new online tool designed to help brokers speed up transactions, lessen the administrative burden and increase profitability.
The new tool sees brokers able to post a link to their websites which allows them, or clients directly, to quote, bind and pay for basic insurance for IT professionals.
Chris Laming, manager of Tailored Underwriting, told
Insurance Business
that the new system is a first of its kind for the Australian market.
"This system is new and innovative, there is nothing like this out there at the moment," Laming said.
"Not only can a broker organise insurance, their clients can come in direct and quote, bind and pay for insurance without the brokers lifting a finger basically."
Laming stressed that the system currently deals with basic risks in the IT sector as some businesses and contractors require quick turnaround for their insurance needs.
"Certainly, the system is not meant for the complex risks even though we do up to turnovers of $2 million, it is more to do with the basic, straight-forward ones to save on the administration time for that," Laming continued.
"A lot of these smaller businesses need a certificate of currency overnight sometimes, they get a job and they want a certificate of currency overnight.
"Their only option at the moment is to go to a couple of other insurers that let them do it direct. The other brokers then are missing out as their clients have to go elsewhere to get this cover so if someone needs that cover overnight they can go to the broker website and do it then and there.
"It is going to help brokers retain customers and let them concentrate on the more difficult work."
Currently, the new system is only available in the IT sector but Laming said that the company is looking to further the roll-out of the offering before the end of the year.
"At the moment, we only have this for IT insurance, so professional indemnity and public liability for IT professionals," Laming said.
"We will have personal accident and sickness by the end of the year and miscellaneous PI by the end of the first quarter.
"What we are hoping is that brokers, who all have various schemes out there, will see the value of this system and realise that this system can be adapted to one of their schemes.
"Again, this should help minimise a lot of their administration and help increase their profitability."
Laming stressed that Tailored are "happy to deal with any brokerage," with the new system as the company looks to help brokers attract and retain clients.
For more information on the system, click
here
.